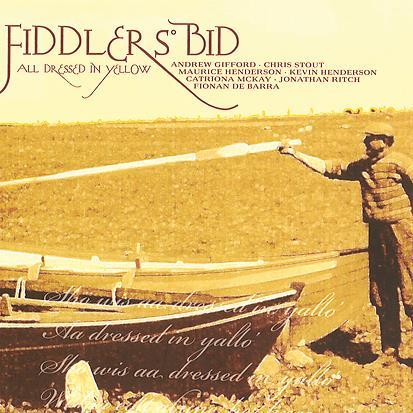 The Strad Issue: January 2010
Musicians: Fiddlers' Bid: Andrew Gifford, Kevin Henderson, Maurice Henderson, Chris Stout (fiddle) Catriona McKay (clarsach, piano) Jonathan Ritch (bass) Fionan de Barra (guitar)
These Shetlanders have proved themselves masters at bridging their own folk tradition with fiddle music from beyond their islands, and with this album they've deftly balanced Shetland tunes with traditional and contemporary material from Sweden, Estonia, Quebec and mainland Scotland. The band also has a fine composing talent in Chris Stout: his 'Compliments to the Bon Accord Ale House' and 'Skerryholm' stand out respectively for their rhythmic power and harmonic elegance.
The four-fiddle front line is artfully deployed in imaginative arrangements: the bubbling pizzicato interplay with clarsach in Midnight is beautifully done, and the drones and parallel octaves in Astrid's Vals have the gentle wheezy charm of an old pump organ. This band also handles the tune changes and gear shifts so well, and nowhere more effectively than in the 15-minute tour-de-force title track. Here the instrumental textures grow and freshen through the first five tunes until driving unison string crossings over a powerful bass line break down into nothingness, out of which a lone fiddle begins a delicate Swedish waltz.
The sound-stage is wide and bright, the recording clear enough to distinguish the individual tones of the solo fiddles. Marrying the verve of the band's live performances with the textural clarity and detailing afforded by a pristine studio production, this disc is altogether a delight.



Peter Somerford