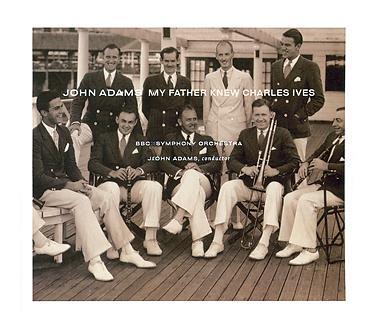 The Strad Issue: January 2007
Musicians: Tracy Silverman (electric violin) BBC Symphony Orchestra, John Adams (conductor)
Composer: Adams
John Adams has been honest – unusually so among composers – about the sources of inspiration for two recent orchestral scores. Even so, you wouldn't need to know the music of Terry Riley or Lou Harrison or the novels of Jack Kerouac to appreciate that his two-part concerto for electric violin, The Dharma at Big Sur, slots into the West-Coast 1960s aesthetic of Tune in, Drop Out (and some of us would say, Snooze off). A slow opening movement, 'A New Day', opens with the distant lapping of Californian surf and orchestral parts more detailed than at first they appear. Tracy Silverman enters in rhapsody and gradually soars to a meditative high before breaking into the quicker riffs of 'Sri Moonshine', with a tonal palette evoking everyone from Oistrakh to Shankar to Hendrix, yet completely personal – Silverman convinced an old crusty like me that the electric cousin can play most of its old cousin's expressive tricks, and some new ones of its own, in the right hands.
My Father Knew Charles Ives is a quietly enjoyable orchestral triptych of mood-paintings, the second of which owes at least as much to 'Farben' by Schoenberg, high-priest of the European modernism so shunned by Adams. He protests too much.
Peter Quantrill