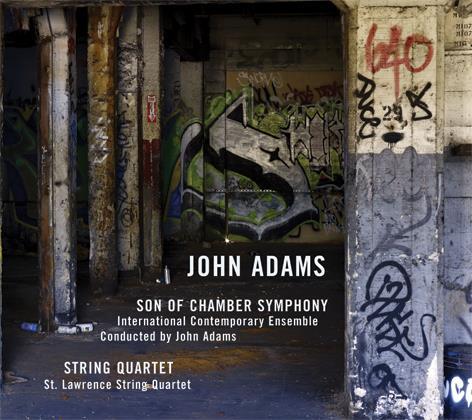 THE STRAD RECOMMENDS
The Strad Issue: January 2011
Description: An authoritative account of John Adams latest contribution to the quartet medium
Musicians: St Lawrence Quartet, International Contemporary Ensemble/John Adams
Composer: Adams

John Adams has made a number of excursions into the string quartet medium, but this 2008 work is the first to carry the name unadorned. It was written for the St Lawrence Quartet, which has played it over 50 times, giving this first recording an unmatchable authority. Nor will another recording be needed: the performance of this half-hour work is astonishing from first to last.
The quartet is in two movements of which the first, substantially the longer, effectively includes a slow movement. Adams's familiar propulsive motor rhythms are here at the start, from which fragments of melody emerge and swirl; there are sudden outbursts of pizzicato and sequences of emphatic repeated notes, before the pace slows and the music becomes introspective, with passages of unaccompanied recitative and complex, restless counterpoint. It is here that the players' mastery shows most, in the plasticity of line and shifting emphases within the coruscating, subtle textures, the myriad points of perfectly caught detail. The second movement, rapid, constantly pressing forward as if in search for resolution, is performed with emotional power and tremendous technical finesse.
The other work here, Son of Chamber Symphony, is a high-spirited virtuoso delight, brilliantly played by the International Contemporary Ensemble. The recorded sound is superb.


TIM HOMFRAY