An innovative electric instrument using traditional materials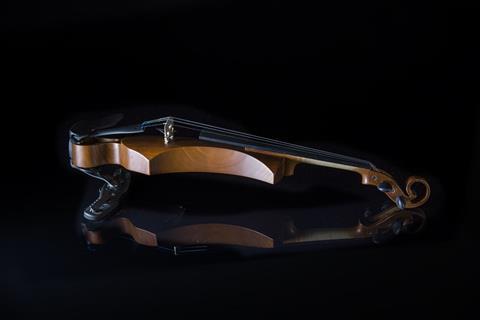 Novita 3.0, the new electric violin from German manufacturer Gewa, is an attempt to offer players the craftsmanship and high-quality materials associated with traditional acoustic instruments, alongside the creative possibilities of digital technology.
'We wanted to forge a new path and expand our range,' says lead engineer Thomas Böhme. 'Our understanding of classical lutherie allowed us to bridge the gap between long-established technical principles and the flexibility demanded of modern performers.'
The striking design of the violin, with highly exaggerated C-bouts and a cut-away area between the tailpiece and chinrest, belies its otherwise traditional construction. 'Sticking to the fundamentals of acoustic violin crafstmanship, we didn't want to use any artificial materials and chose spruce for the instrument top, maple for the back and neck, and ebony for the fingerboard,' says Böhme.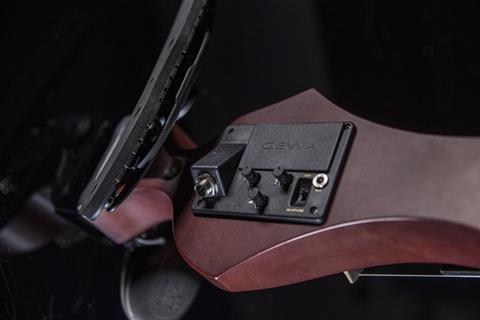 'The matte satin varnish used on the Novita 3.0 keeps the wood grain visible, and is available in golden brown, reddish brown, and black.' At around 550g including fittings, the instrument is a little heavier than most acoustic violins but – according to Böhme – its weight is balanced in the same way.
In fact, its bridge-mounted pickup system and modern look aside, the violin's most significant departure from tradition is perhaps its pre-installed Wittner geared tuning pegs. The shoulder rest and chinrest are from Wittner, too, although the player can substitute any middle-placed chinrest, as well as the alternative Wittner Libero model shoulder rest. The instrument also features an Aubert bridge and comes with a set of Thomastik strings.
Gewa Novita 3.0 electric violin from €948