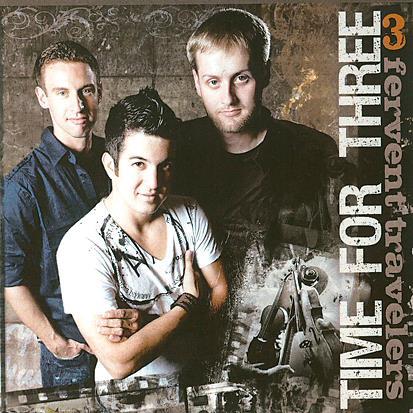 The Strad Issue: January 2010
Musicians: Time for Three: Zach De Pue, Nick Kendall (violin) Ranaan Meyer (double bass)
Composer: Various
This is Time for Three's third album, but its first major commercial one, combining live and studio recordings. It is an assured blend of popular American styles within original material, from a trio bred on Bluegrass and jazz but with more than a dash of conservatoire polish to boot.
Time for Three provides that rare mix of the untamed energy of folk and rock, and the perfect calibration of the chamber ensemble. The twinned violins dazzle with Bluegrass/gypsy virtuosity and clean, scampering parallel lines in Forget About It, and a fresh, tight Blues sound, complete with sure-footed, grungy double-stopping, in Don Don. They are helped in this by the deft touch of composer/arranger Ranaan Meyer, whose pieces are both referential and original, and whose zesty playing in accompaniment adds a further shot in the arm. His moments centre stage are just as impressive: the bowed melody in the opening Wyoming 307 shines like a pale moon, while the pizzicato chords in Sundays are spotless.
If there is one quibble, it is that Leonard Cohen's Hallelujah is a little maudlin for the rest of the album: this group doesn't need covers of classics to make its mark as a heavyweight on the non-classical chamber scene.


Chris Elcombe