Cellist receives contemporary music prize from Vilcek Foundation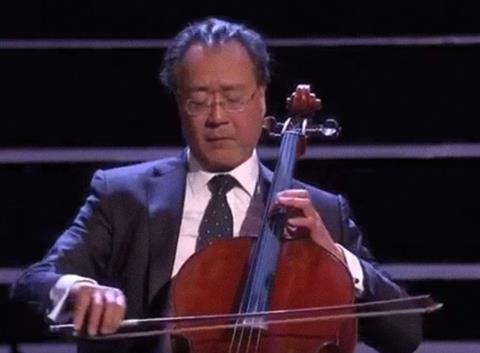 US cellist Yo-Yo Ma has been awarded the $100,000 Vilcek Prize in Contemporary Music. Vilcek Prizes in biomedical sciences and the arts and humanities are given annually by the Vilcek Foundation, which was set up in 2000 to recognise the contribution of immigrants to the sciences and arts in the US.
The Vilcek Foundation was established by Jan T. Vilcek, an immigrant from the former Czechoslovakia, who became a professor of microbiology at New York University and helped develop Remicade, an important anti-inflammatory drug.
Ma has received an array of awards during his career, including the Avery Fisher Prize (1978), the Glenn Gould Prize (1999), the National Medal of the Arts (2001), the Dan David Prize (2006), the Sonning Prize (2006) and the Polar Music Prize (2012).
photo: Todd Rosenberg