Tanglewood Festival audience passes the word on and conductor David Zinman is reunited with four-month-old Havanese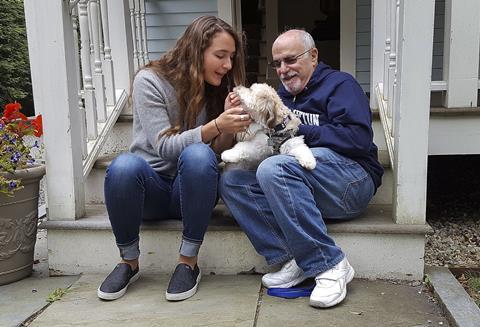 Yo-Yo Ma saved the day for friend and mentor David Zinman at the Tanglewood Festival at the weekend by appealing to the audience to keep a look-out for a lost puppy.
'Ladies and gentlemen, I never do this, so this will never happen again,' he told the audience at Sunday afternoon's concert by the Boston Symphony Orchestra, where he had just played the Schumann concerto conducted by Zinman.
'But David Zinman is one of my great, great mentors … we have a problem and we would like you to commit a citizen act of Tanglewood.
'This morning … while his dear wife Mary was making pancakes, there was a smoke alarm and their beloved four-and-a-half month old Havanese Cuban dog named Carlito walked out of the room.
'If all of you, the thousands of people walking through Lennox, you've got to find him. You will make David and Mary really happy.'
The cellist's instinct was right and the Zinmans were reunited with Carlito that same evening after he was spotted by a young couple who had heard of the appeal through friends in the audience.
Photo: David Zinman with Carlito and rescuer Grace Ellrodt
©Hilary Scott/Boston Symphony Orchestra