The 16-year-old performer takes home the top prize of NZ$9,000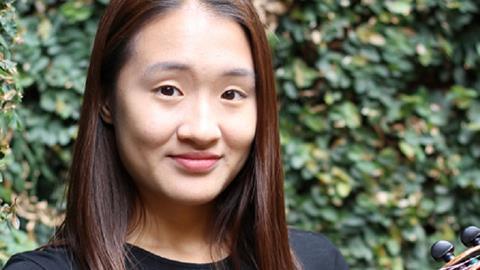 Violinist Yebin Yoo (pictured) has been named the winner of the 2016 Gisborne International Music Competition in New Zealand and receives NZ$9,000 (£5,000) in a year dominated by string players.
The 16-year-old Australian/South Korean musician, who also won the $1,000 prize for the Best Performance of a Work by a New Zealand Composer, is a student at the Australian National Academy of Music. In 2015 she won the Hephzibah Menuhin Memorial Award, and performed in the International Tchaikovsky Competition for Young Musicians.
Second prize, worth $5,000, went to 16-year-old violinist Oscar Han from Australia, who also won the $1,500 Most Promising Player award, while third prize, worth $3,000, was awarded to 24-year-old Australian violinist Natalia Harvey, who also won the $1,000 award for the Best Performance of a Work by J.S. Bach.
The annual Gisborne Music Competition is open to international players of orchestral instruments aged between 16 and 25. Competitors perform recital repertoire in two live rounds before just three are selected to perform a programme of 25-30 minutes in the recital final. Former finalists include a number of successful solo, chamber and orchestral performers.
The 2015 competition was won by Singapore violinist Jun Hong Loh, while Russian cellist Rustem Khamidullin topped the the 2014 contest.