The Royal Academy of Music graduate has been awarded a specially made bow by Derek Wilson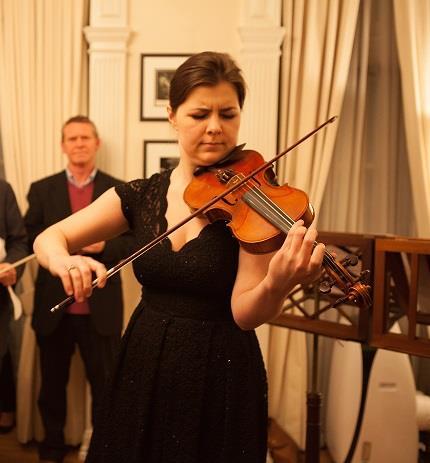 Polish violinist Marta Kowalczyk has been awarded this year's bow prize by UK-based instrument dealer J&A Beare, and receives a specially made, engraved violin bow by Beare's archetier Derek Wilson.
The prize has been awarded annually to the most promising graduating student of London's Royal Academy of Music since 1912. Past winners include Fidelio Quartet founder Clarence Myerscough (1952), Canadian-born violinist Frederick Grinke (1933), conductor and violinist Kenneth Sillito (1959), and violist and arranger Watson Forbes (1931), while the bows have been made by such names as Timothy Baker, Johannes Finkel and James Tubbs.
2015 Royal Academy graduate Marta Kowalczyk won the Eurovision Young Musicians prize in 2008, and last year was awarded the Emily Anderson Prize by the Royal Philharmonic Society. In September 2015 she and pianist Šukasz ChrzÄ™szczyk won the Grand Prix and two Special Prizes at the Ludwig van Beethoven International Chamber Music Competition in LusŠ'awice, Poland.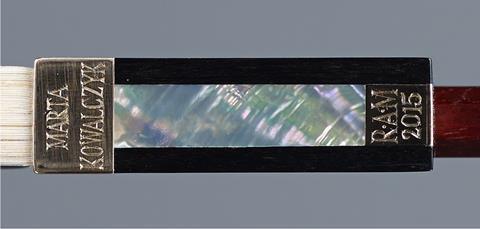 Photos: Kowalczyk performing Bach at a celebratory party held by the Royal Academy and J&A Beare, with prize winners (or family representatives) from all generations; the prize bow by Derek Wilson