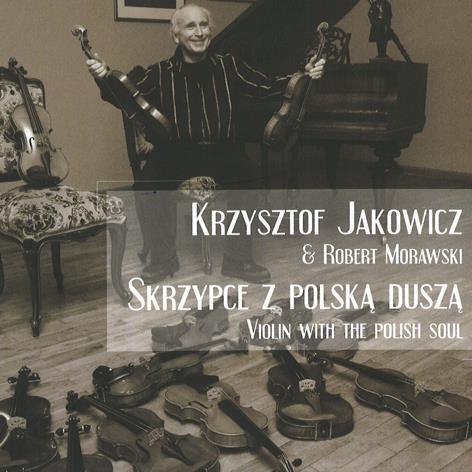 The Strad Issue: January 2010
Musicians: Krzysztof Jakowicz (violin) Robert Morawski (piano)
Composer: Wieniawski, Chopin, Lipinski, Paderewski, Kreisler, Zar?bski, Zarzicki, Szymanowski, Rimsky-Korsakov & Rachmaninoff
This CD enshrines an hour of deliciously old-fashioned violin playing by the Nestor of Polish violinists, Krzysztof Jakowicz (b.1939). In a recording that closely and resonantly captures his every slide and bow-stroke (not to mention his breath intakes), he delivers winsome interpretations of 15 morsels from the Polish violin repertoire, both original and transcribed. It's a revelation to hear mazurkas by Wieniawski and Chopin (the latter courtesy of Kreisler's arrangement) played with such an authentic lilt that every turn and embellishment seems to fall inevitably into place. In the Romance from Wieniawski's D minor Concerto that opens the recital, Jakowicz underlines the music's songfulness with spontaneous portamento. If in Kreisler's Paraphrase on the Menuet by Paderewski he lacks the Viennese violinist's ultimate charm, he gets as close to it as any.
With Jakowicz playing a different violin in each piece, the disc also provides an intriguing overview of Polish violin making. Unfortunately, apart from potted biographies of the makers – many of whom were born in the latter part of the 20th century – no details are given about the actual instruments used (colour photographs of each are included in the booklet). If the instrument by Marcin Groblicz (b.1670) seems to possess an extra degree of velvety warmth the others as yet lack, on this showing the Polish string scene is, as they say, well worth the detour.



Carlos María Solare