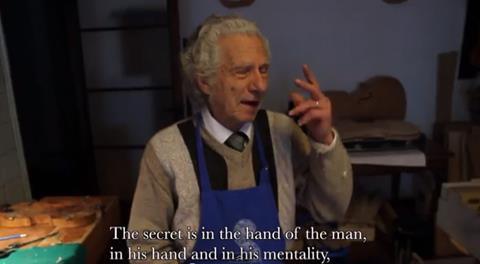 Parma luthier Andrea Zanrè and art historian Paolo Parmiggiani have completed their film about the lives and careers of four of the most respected figures from the older generation of Italian violin makers: Francesco Bissolotti, Gian Carlo Guicciardi, Gio Batta Morassi and Renato Scrollavezza. The film had its world premiere at the STRADIVARIFestival in Cremona on 19 September.
Click here to buy the DVD at The Strad Library
The DVD is reviewed in the December 2013 issue of The Strad. Click here to subscribe, or download our digital edition as part of a 30-day free trial.