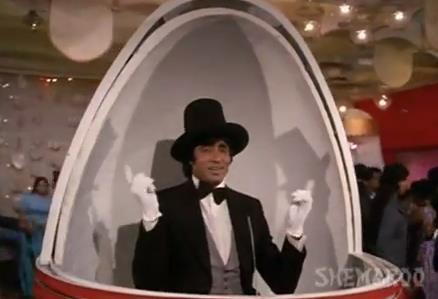 'You see the whole country of the system is juxtapositioned by the haemoglobin in the atmosphere because you are a sophisticated rhetorician intoxicated by the exuberance of your own verbosity!'

In the May 2013 issue, we trace the colourful history of violin music in the Bollywood film industry. One of the key figures – in fact 'the father of Bollywood violin playing' – was Anthony Gonsalves, given an unusual tribute here by movie legend Amitabh Bachchan in the 1977 film Amar Akbar Anthony. The music is written by Pyarelal Ramprasad Sharma, a former student of Gonsalves himself.

Gonsalves made his name as a violinist, composer and arranger, bringing Western symphonic influences into the film scores, and teaching both session musicians and future Bollywood legends. Find out more by clicking here to order the May issue, or here to download the digital edition.