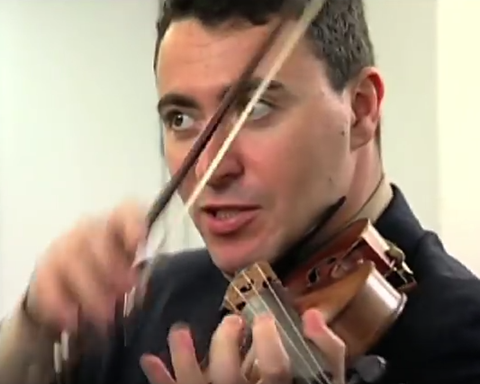 Remember you are accompanying here - otherwise everyone will hear these exercises! It's very important not to take attention away from the theme.'
Maxim Vengerov gives a masterclass on Sibelius's Violin Concerto and speaks about the importance of emphasising the theme - even when the soloist is required to perform numerous technical flourishes.
The full 52-minute video is available to buy as a download or DVD through the Masterclass Media Foundation.
Watch Vengerov's impression of playing the violin like Mozart.