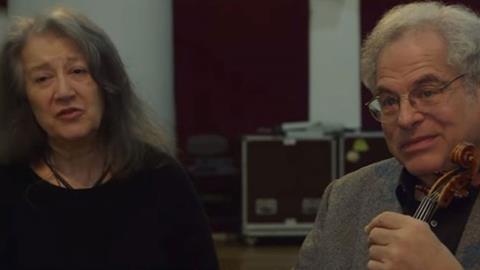 My dream was always to play with Martha, always...'
Violinist Itzhak Perlman and pianist Martha Argerich talk about their first studio album together - released on Warner Classics 18 years after their last album together, a live recital from the Saratoga Performing Arts Center.
The new disc includes works by Bach, Brahms and Schumann. The video above includes footage of the two in the recording studio.
Watch: Itzhak Perlman on musical prodigies
Watch: Violinist Itzhak Perlman on the importance of singing