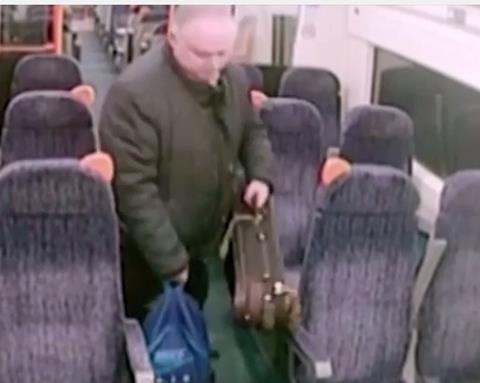 Last month we reported that UK insurance worker Stephen Tillyer had been found guilty of stealing a £300,000 16th-century viola, mistakenly left on a train by London Symphony Orchestra principal violist Edward Vanderspar.
Vanderspar forgot to pick up his instrument when he alighted at his station from the London Canon Street to Dover Priory train following a recording session in Hampstead. Realising his error shortly afterwards, he contacted the police.
British Transport Police have now released footage of Tillyer taking the viola and a schoolboy's rucksack from the train as it arrived at Folkestone in Kent. Tillyer received a six-month suspended prison sentence.
Yesterday security camera footage emerged of a woman stealing a violin from Canadian store, Fantasie Music Instruments.