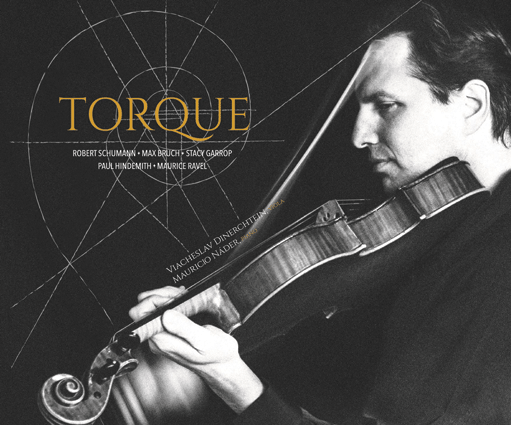 The Strad Issue: January 2017
Description: Standards, arrangements and discoveries from this Belarusian–Swiss violist
Musicians: Viacheslav Dinerchtein (viola) Mauricio Náder (piano)
Composer: Bruch, Garrop, Hindemith, Ravel, Schumann
Catalogue number: QUINDECIM QP 257
This 'calling card' recording offers a nicely chosen mix of both original and transcribed music. Schumann's Adagio and Allegro has been interestingly adapted, making use of the instrument's full register; the opening, yearningly phrased by Dinerchtein, contrasts well with the second section's strong rhythmic drive. The Kol nidrei is declaimed eloquently, and Borisovsky's skilful Ravel adaptation makes for an enchanting encore after the main dish of Hindemith's 'Fantasy' Sonata. The closely knit partnership of Dinerchtein and Náder is partially let down by a recording that is almost too close for comfort and gives the piano an aggressively clangorous sound; it is also extremely – and unnecessarily – stingy with the pauses between pieces.
The CD's title-giving composition is a real find. The physics term 'torque' means the tendency to rotate around an axis; accordingly, Stacy Garrop's piece begins with the music rotating around C sharp and D, developing a tremendous 'Momentum' (thus the title of the first section) that is resolved some 15 minutes later, after the concluding 'Stasis'. Dinerchtein, for whom the piece was written in 2006, unleashes a tsunami of sound during the opening section, which is as impressive as the quietly lyrical musings of the following one are poignant. Náder's percussive touch, and even the close recording, come into their own here and add to the impact of a piece that definitely deserves to enter the repertoire.
Carlos María Solare