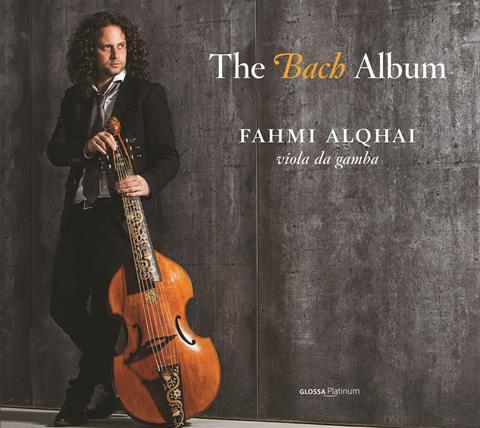 The Strad Issue: April 2017
Description: Bach violin works sound majestic transcribed for viola da gamba
Musicians: Fahmi Alqhai (viola da gamba)
Composer: Bach
Catalogue number: GLOSSA GCD P33205
Fahmi Alqhai's gamba transcriptions of four of Bach's solo works for other instruments preserve their originals' essential DNA but involve transpositions, modifications of articulation and some artistic rhythmic and ornamental licence. However, these compromises do not weaken the effect of Bach's implied polyphony and are drops in the ocean of the overall achievement.
Well served by a close, reverberant recording, Alqhai marries a reedy, warmly penetrating tone with finely etched dynamics. His articulations, accentuations and phrasing grow naturally out of the music; try, for example, the rhetorical freedom of his opening Grave of the Second Violin Sonata, his considered approach to structural elements and voicing in the ensuing Fuga and his balance of the Andante's melodic line against its pulsating accompaniment. He captures the spirit of dance in Cello Suite no.4, particularly in its athletic Courante and Gigue, and he introduces some effective pizzicato in Bourrée II. His playing is similarly agile in the Corrente and Bourrée angloise of the Flute Partita and he makes subtle use of finger vibrato in its unhurried Sarabande. He is utterly majestic in the Ciaccona from Violin Partita no.2, executing its multiple-stopping and arpeggiando bowings with consummate ease and building it gradually to a searing climax.
Robin Stowell