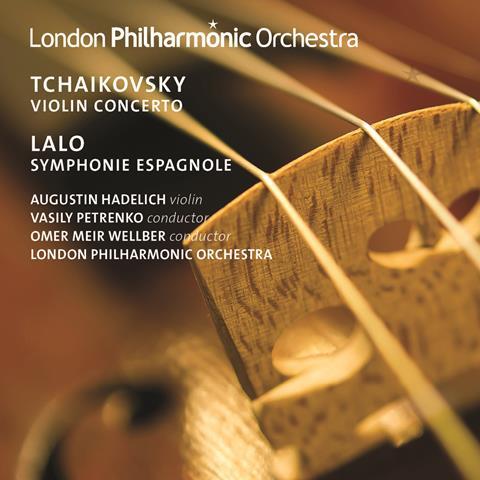 The Strad Issue: May 2017
Description: Two virtuoso concertos given immaculate live performances
Musicians: Augustin Hadelich (violin) London Philharmonic Orchestra/Vasily Petrenko, Omer Meir Wellber
Composer: Tchaikovsky, Lalo
Catalogue Number: LPO 0094
This CD is curiously compiled from two live concerts given nearly a year apart in London's Royal Festival Hall. The link, if one is needed, is that Tchaikovsky was rather taken with the Lalo at a time when he was about to start work on his concerto. Augustin Hadelich pushes and pulls his way through Tchaikovsky's first movement, playing the opening at a steady speed, with radiant tone, and becoming increasingly rhythmically free as the virtuosic demands increase. With the second subject he does the same thing. †¨His technique is preternaturally immaculate – listening to him one could forget that the work is generally considered to be difficult. The Canzonetta is a true wordless song, and the finale cracks along splendidly, except in the molto meno mosso sections, where he and Petrenko take the 'molto' seriously. In the Lalo, Hadelich adds some grit to his playing, his bow biting into the G string in the first movement. He is impressive high on the G string – Lalo sends him up there quite a lot. There is skittish freedom in the second-movement Scherzando, with some seductive portamentos, and throughout Hadelich sounds as if he is enjoying himself. The recordings are close and well balanced.
Tim Homfray