Psychiatrists at the University of Vermont College of Medicine monitored 232 children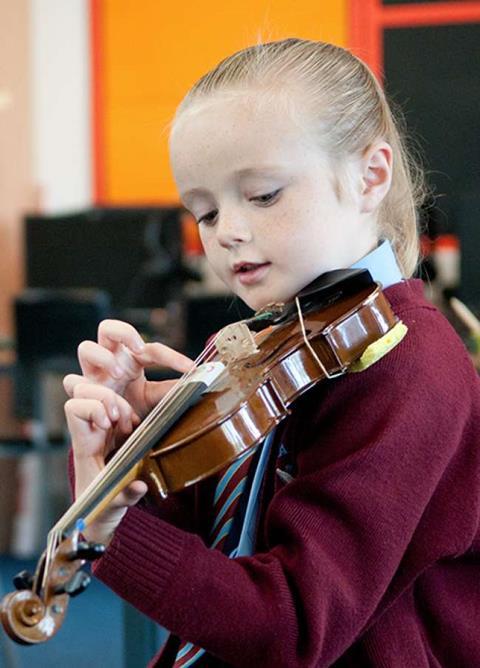 A new study conducted by psychiatrists at the University of Vermont College of Medicine has found that playing a musical instrument may help children overcome anxiety, focus attention and control emotions. The findings, published in the Journal of American Academy of Child and Adolescent Psychiatry, follow a study of 232 children aged between six and 18 using MRI scanning and behavioural testing.
In a previous study, researchers found that thickening or thinning of the brain cortex corresponded with anxiety and depression, attention problems, aggression, and behaviour control issues. The current study set out to see whether positive activity, such as instrumental lessons, might also have an effect.
It was found that instrumental playing impacted upon motor areas and behaviour-regulating areas of the brain. Music practice influenced cortical thickness related to 'executive functioning, including working memory, attention control, as well as organisation and planning for the future'. In children with musical backgrounds the brain was affected 'in areas that play a critical role in inhibitory control, as well as aspects of emotion processing'.
Led by Dr James Hudziak, professor of psychiatry and director of the Vermont Center for Children, Youth and Families, the study noted that three quarters of US high school students 'rarely or never' take extracurricular lessons in music or the arts. 'Such statistics, when taken in the context of our present neuroimaging results underscore the vital importance of finding new and innovative ways to make music training more widely available to youths, beginning in childhood.'
Subscribe to The Strad or download our digital edition as part of a 30-day free trial. To purchase single issues click here.