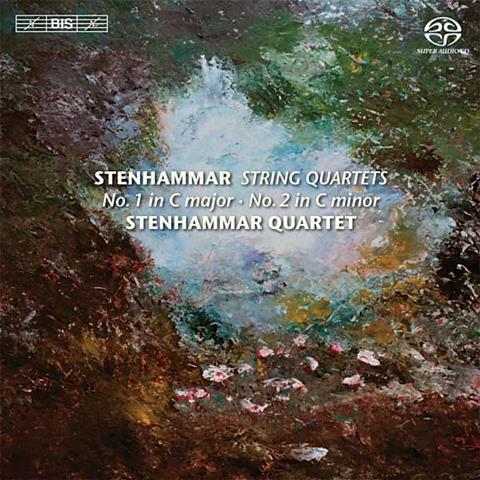 The Strad Issue: January 2013
Description: An imposing start to a Stenhammar quartet cycle
Musicians: Stenhammar Quartet
Composer: Stenhammar
Despite being one of the most important Swedish musicians of the early 20th century, Wilhelm Stenhammer (1871–1927) has only recently begun receiving his full due as a composer. His distinguished series of six published string quartets (an early work in F minor was quickly withdrawn) has been sadly neglected on disc, although the complete cycle shared by the Fresk, Copenhagen and Gotland quartets (on Caprice) is both deeply committed and compelling.
This beautifully engineered release from the eponymous Stenhammar Quartet is the first in a complete survey. The players rejoice in the composer's Brahmsian lyrical tendency (as witness the glorious opening Quasi andante of no.3) without in any way undermining its Beethovenian musical thinking. When the latter is at its most overt, as in the Presto molto agitato second movement (a virtual rethink of the 'Harp' Quartet's scherzo), they capture the music's thrusting restlessness with rapier-like precision.
The thematic cross-references to Beethoven come thick and fast in the Fourth Quartet, yet such is the Stenhammar ensemble's passionate sense of identity with this music that they feel more like a series of inspired homages (as the composer intended) than mere plagiarism. Two movements from Stenhammar's incidental music to Hjalmar Bergman's Lodolezzi Sings form an enchanting musical interlude between the two main works.



JULIAN HAYLOCK