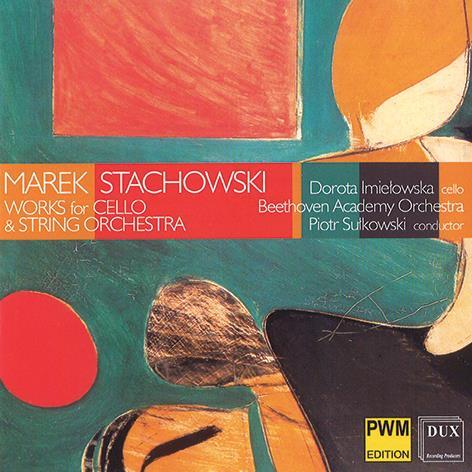 The Strad Issue: January 2011
Description: Bold and colourful concertante works for cello from Poland
Musicians: Dorota Imielowska (cello) Beethoven Academy Orchestra/Piotr Sulkowski
Composer: Stachowski
The cello was central to the later works of Marek Stachowski (1936–2004). The Polish composer apparently felt a strong pull to the instrument's sound when accompanying the cello students of Leon Solecki, and later wrote the Adagio ricordamente in the professor's memory. The sonorities that so attracted Stachowski are exploited throughout this powerful, dark-hued work. Dorota Imielowska, a graduate of the Krakow Academy where Stachowski was rector, plays its expressive declamatory solo statements and lower string double-stopping with a wide, relaxed vibrato and portrays the long-drawn-out ending, a fading heartbeat, with moving pathos.
Both this work and the arresting Recitativo e la preghiera, also from 1999, receive their recording premieres here. The Recitativo, an impassioned declamation, finds Imielowska's cello in full voice, while in the Prayer she soars sweetly over the pulsating strings of Poland's newest professional symphony orchestra.
A powerful exponent is demanded by the Cello Concerto (1988) and Imielowska proves equal to the challenge. You certainly couldn't accuse her of understatement, though the fine tuning of phrasing in the work's many free-spirited cadenzas is not always there.
Stachowski's music speaks in bold colours that are well reflected by this rather short disc's warm and well-blended sound.



JANET BANKS