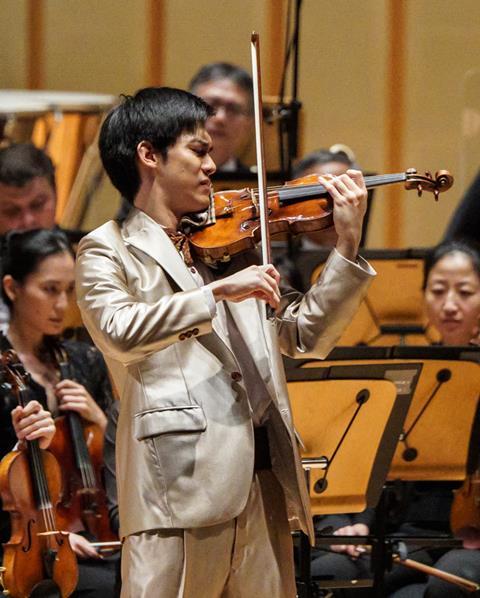 The jury for the 2015 Joseph Joachim International Violin Competition Hannover has announced the 12 players who have made it through to the semi-finals. A total of 39 candidates performed in the two preliminary rounds, playing works including solo pieces by Bach.
Among the candidates are Richard Lin (pictured), who came second at the Singapore International Violin Competition in January this year; Diana Tishchenko, who reached the finals of the 2013 International ARD Music Competition; and Anna Malesza, who won the 2013 ToruŠ" International Violin Competition in Poland.
The semi-finals will take place at the Hanover University of Music, Drama and Media from 2–6 October. Appearing with the Munich Chamber Orchestra, the twelve candidates have to demonstrate that they are able to lead and direct an ensemble at the same time as playing the solo instrument.
The works performed will be violin concertos by Mozart. Which competitors will go on to the finals will be announced by the jury on Tuesday 6 October.
The twelve semi-finalists are:
- Christine Lim (USA/Korea)
- Marina Grauman†‹ (Russia)
- Amalia Hall (New Zealand)
- Diana Tishchenko (Ukraine)
- Sergei Dogadin (Russia)
- Nancy Zhou (USA)
- Benjamin Marquise Gilmore (Netherlands/USA)
- Ririko Takagi (Japan)
- Shion Minami (Japan)
- Ayana Tsuji (Japan)
- Anna Malesza (Poland)
- Richard Lin (Taiwan/USA)
Photo: Richard Lin at the 2015 Singapore International Violin Competition