David Kettle goes in pursuit of masked string players at the opera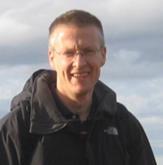 If you think the life of an orchestral string player is tough enough, at least when they're performing they normally get a comfortable seat in a brightly lit hall under the gaze of a welcoming audience. Imagine if you had to spend your evening lugging your instrument down dimly lit corridors, in a rush to arrive on time for your cue, pursued by a pack of shadowy masked figures.
That's exactly what the players of English National Opera's orchestra are putting themselves through nightly in The Duchess of Malfi, a collaboration between ENO and pioneering 'immersive' theatre group Punchdrunk. As with the theatre company's previous productions, a huge building – in this case a disused office complex in far-flung east London – is transformed into a labyrinth of astonishingly detailed rooms and stage settings, and audience members – all required to wear sinister white masks – are free to roam around at will, and to catch scenes when and where they can. This isn't watch-it-from-start-to-finish opera – instead, you make your own journey and experience the work your own way.
Hence the pursuit of the string players. If someone with a violin case is dashing in a particular direction, they must be off to play in a scene, so you'd better follow them. At one stage I found myself in a large throng trailing a particularly nimble violinist who somehow managed to disappear into the shadows, leaving us to dissipate in all directions. A more successful pursuit of a cellist ended when he dashed into the gents loos – although I realised I might be missing a significant moment in the action, I thought it best to allow him his privacy.
At another magical moment, a 30-strong string orchestra suddenly seemed to materialise out of the darkness right next to me, to accompany a passionate love scene. A huddle of cello cases stood in the shadows behind them looking like creatures about to pounce – only to be whipped away at the end of the scene as the players dashed off for their next cue. But I couldn't help feeling that in the opera's culmination – which grouped the whole orchestra and audience together for the first time to witness the Duchess's horrific execution – the players actually seemed rather relieved to be back in a traditional orchestral set-up – and to have lost their pursuers.