A bold, daring, semi-improvised programme that is intensely powerful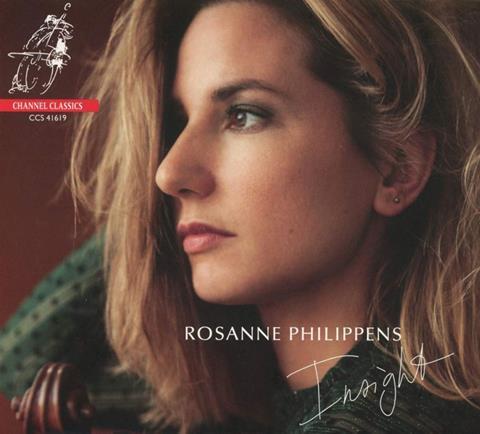 The Strad Issue: August 2019
Description: A bold, daring, semi-improvised programme that is intensely powerful
Musicians: Rosanne Philippens (violin)
Works: BIBER Rosary Sonatas (movements), BACH Partita no.2 in D minor BWV1004 (movements), ENESCU Sarabanda; Airs dans le genre Roumain, YSAŸE Sonata no.3 'Ballade'
Catalogue Number: CHANNEL CLASSICS CCS 41619
Dutch violinist Rosanne Philippens credits the audiences on her European solo tour in May last year for helping to create the programme for this disc. After each concert she invited comments on how listeners had experienced the programme – its atmosphere, sequences of pieces, and length. As the tour progressed she reshaped her performances according to these comments, and presents her findings here.
The resulting disc is a real treat, an inviting mix of solo violin pieces that really speak to each other. Philippens takes the bold step, for example, of playing only four movements of Bach's D minor Partita, and breaks these up with a Sarabande by Enescu. Elsewhere the works are interspersed with brief improvisations on motifs from the pieces around them.
It's a daring move, yet works brilliantly to give the disc a pleasingly organic feel. It helps, too, that Philippens is such a dazzling performer – she can afford to take risks. Her sweet, mellow tone colour is perfect for this most delicate of programmes, ranging from Biber and Bach to Enescu and Ysaÿe. She shows her incredible agility in a lithe, feather-light reading of Bach's Gigue; the same lightness of touch colours the lilting folk inflections of Enescu's Airs dans le genre Roumain. The recorded sound is rich, bright and perfectly judged – in keeping with a thought-provoking disc that manages to be both softly spoken and intensely powerful.
CATHERINE NELSON