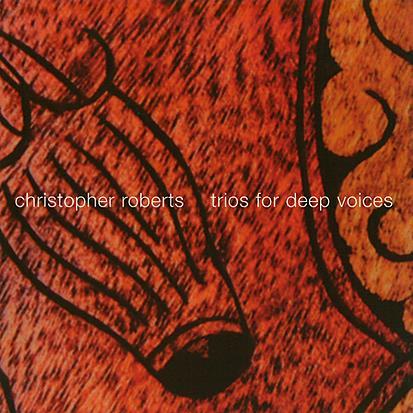 The Strad Issue: January 2009
Musicians: Christopher Roberts (double bass) Mark Morton (double bass) James Bergman (double bass)
Composer: Roberts
Double bassist and composer Christopher Roberts studied at the Juilliard School and has long taken an interest in non-Western musics, for instance studying the Chinese qin and carrying out research into the music of Austronesian tribes. This new CD is the fruit of his exploration of the music and culture of Papua New Guinea. As he relates in the (very brief) booklet notes, he travelled with his instrument to Papua's Star Mountains to live among the people there and, as well as introducing them to his bass, immersed himself in their music and rituals.
It's a shame, then, that after such a remarkable story the music inspired by Roberts's trip isn't more adventurous or ground-breaking. This is a thoroughly pleasant disc (although a little on the short side, at 36 minutes), but its slightly fey, non-committal music doesn't stand up well to repeated listening.
The opening piece, Hornbills, is perhaps the strongest, combining Minimalist patterns with short melodic fragments and slowly changing harmonies. There's an impressive immediacy and vitality to the three bassists' playing, and although the ensemble is sometimes slightly scrappy, this only adds to the music's rough-edged, rustic character. The other movements are on the whole slower and more introspective, but also give Roberts himself the chance to shine as a soloist. He sustains a meandering, slowly developing melody in Flying and brings passion to some high-register keening in Kon Burunemo.
Recorded sound is warm and generous throughout. But at the end one can't help wishing for a braver and bolder response to what must have been an astonishing experience.


David Kettle