Cello duets from opéra comique composer that are an absolute joy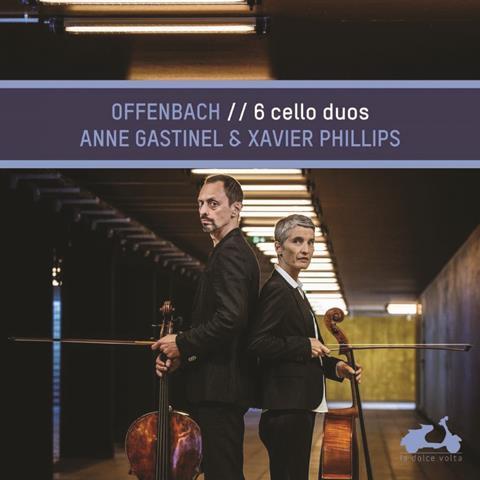 The Strad Issue: February 2020
Description: Cello duets from opéra comique composer that are an absolute joy
Musicians: Xavier Phillips, Anne Gastinel (cellos)
Works: Offenbach: 6 Cello Duos from opp.51–54
Catalogue Number: LA DOLCE VITA LDV 71
Since Offenbach is celebrated principally for the insatiable melodiousness and joie de vivre of his nearly 100 operettas, it is easy to overlook the fact that he started out as one of the finest cellists of his generation. Even in an age of super-virtuosos, his talent was such that at his peak he appeared in concert alongside the likes of Anton Rubinstein, Felix Mendelssohn and Joseph Joachim.
Between 1839 and 1855, Offenbach published six volumes of duos for two cellos under the title Cours méthodique ('Methodical tutor') in ascending order of difficulty, labelled A to F. Cast in the standard Classical three movements, climaxing in an invariably dazzling finale, these predominantly light-hearted vignettes could hardly wish for more distinguished advocacy than they receive here from Xavier Phillips and Anne Gastinel.
It goes almost without saying that, technically speaking, these performances are clean as a whistle, yet what continually seduces the ear is a sense of the combined joy these distinguished musicians share, shaping every phrase with the kind of intuitive insight normally reserved for bona fide masterpieces. The most famous of the series, op.54 no.2 in E major, features a rollicking polonaise that in the wrong hands can (even at a shade under five minutes) seem interminable, but here dances along so infectiously one can hardly keep one's finger off the repeat button.
This is an absolute joy from start from finish, captured in sound where the fine balance between textural clarity and tonal ambience is perfectly judged.
JULIAN HAYLOCK