Technically testing contemporary Nordic cello music played with poetic conviction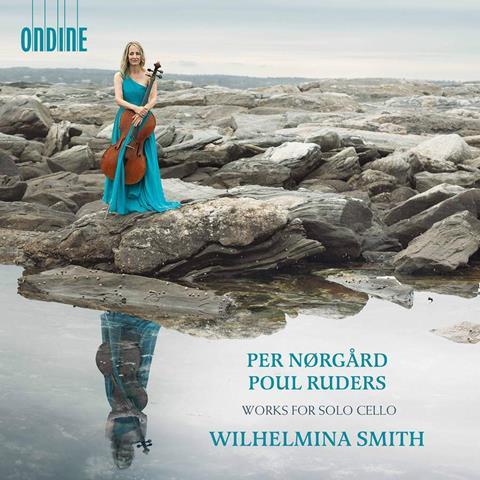 The Strad Issue: April 2021
Description: Technically testing contemporary Nordic cello music played with poetic conviction
Musicians: Wilhelmina Smith (cello)
Works: Nørgård: Sonatas nos.1–3 for solo cello. Ruders: Bravourstudien
Catalogue number: Ondine ODE 1381-2
These sonatas stand or fall by the tonal variety the soloist is able to elicit. Per Nørgård's technique of thematic metamorphosis makes this all the more imperative, as the main motif in each work undergoes continual evolution, much in the way of a caterpillar to butterfly, or bud to bloom. Along the way a full armoury of devices come into play used within the vast range of the cello. This is to no avail if the performer misses the poetry and breathing in the music.
All this Wilhelmina Smith captures in this impressive and atmospheric recording, sculpting each rhythmic articulation with verve, to bring personality and contrast to each work. Prayer 1 in the Third Sonata is a good example of both this compositional technique and interpretation, with extreme dynamics, and variety of bow technique, carefully and convincingly choreographed in Smith's delivery.
Poul Ruders uses a similar concept of variation but in different clothes. He utilises cameo titles to etch a particular character on the theme – in this case the Medieval melody 'L'Homme Armé'. He also resorts to using a wide variety of timbre, both in terms of dynamics and techniques. At one stage Smith whistles along to the tremolando notes in the Intermezzo, and then projecting glissandi harmonics in the Fantasia. There is a whisper of jazz in the Serenade 2, whereas the final movement simply states the theme as before. In this work, too, Smith proves that contemporary musical vernacular, in all its guises, is totally under her skin.
JOANNE TALBOT