A Delius discovery is brought to life with compelling musicianship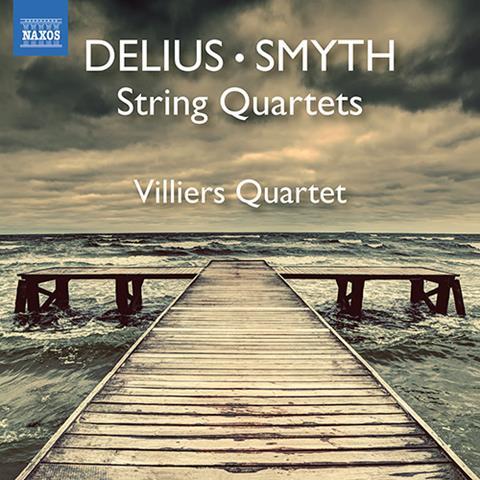 The Strad Issue: December 2022
Description: A Delius discovery is brought to life with compelling musicianship
Musicians: Villiers Quartet
Works: Smyth: String Quartet in E minor. Delius: String Quartet (1888)
Catalogue number: NAXOS 8.574376
Ethel Smyth wrote her E minor Quartet in two parts: the first two movements date from 1902 and the last two from 1912, but there's no obvious stylistic imbalance. The first movement opens with a rhythmic figure reminiscent of a genial fragment of Morse code, presented by the viola and much used later. The movement is marked Allegretto lirico and the Villiers Quartet is accordingly gentle and lyrical, the weaving figures near the start deftly played by first violinist Katie Stillman; there's some impish staccato semiquaver playing, and a warm-blooded outburst in the development when Smyth moves to C major, but for the most part sweetness is to the fore.
There's an elfin lightness to the second movement (Allegro molto leggiero), with violist Carmen Flores taking the lead and all four players executing Smyth's dancing semiquavers with rhythmically taut neatness. The great extended passages of the Andante are beautifully crafted, and the sparkling final Allegro energico is full of incidental detail.
The last two movements of Delius's early C minor Quartet were lost until 2018, when they turned up at auction. The work has a wide emotional range, grim at the opening, granitic and forbidding at the end, with drama, dance and fervent lyricism in between. The Villiers Quartet gives it a fine first recording, captured in warm and well-balanced sound.
TIM HOMFRAY