A bright, fresh 'Spring' characterises violinist's second Beethoven outing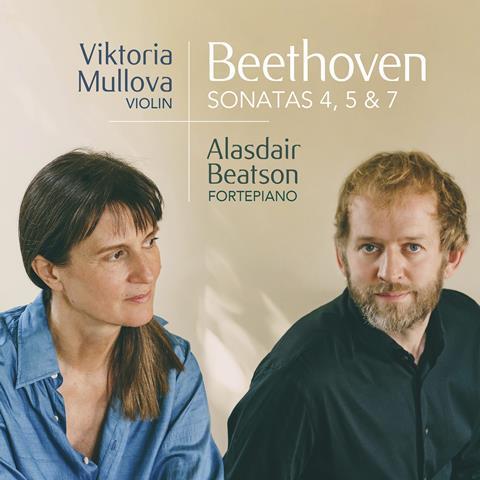 The Strad Issue: June 2021
Description: A bright, fresh 'Spring' characterises violinist's second Beethoven outing
Musicians: Viktoria Mullova (violin) Alasdair Beatson (fortepiano)
Works: Beethoven: Violin Sonatas: in A minor op.23, in F major op.24 'Spring', in C minor op.30 no.2
Catalogue number: ONYX ONYX4221
For volume two of her Beethoven cycle, Viktoria Mullova has Alasdair Beatson as partner rather than Kristian Bezuidenhout. She employs a gut-strung 1750 Guadagnini and a Ralph Ashmead Classical bow, while he has an 1805 Walter fortepiano replica by Paul McNulty.
Ensemble is immaculate, as is rhythm in most movements – it twice gets strangely constipated in the Rondo of the 'Spring'. The piano makes a nice sound but in the more dramatic moments which abound in the C minor, Beatson must perforce 'play through the tone' and it seems inadequate. Touches of portamento are signs that Mullova knows the 'Spring' best – her tone is lovely in the Adagio. She takes up the theme beautifully from Beatson's rather plain opening in the Adagio of the C minor, another highlight. At times her E string is bright to the point of squeakiness.
Turn to Busch and Serkin and you hear witty touches in these two sonatas which do not come across here, where the scherzos are neat but poker-faced. The Andante scherzoso of the A minor is precise but could surely do with some humour. I am unsure what is offered here that is not more convincingly purveyed by good modern-instrument readings, Dumay–Pires, say, or Kavakos–Pace.
TULLY POTTER