Plenty of moody Russian emotion in this impressive programme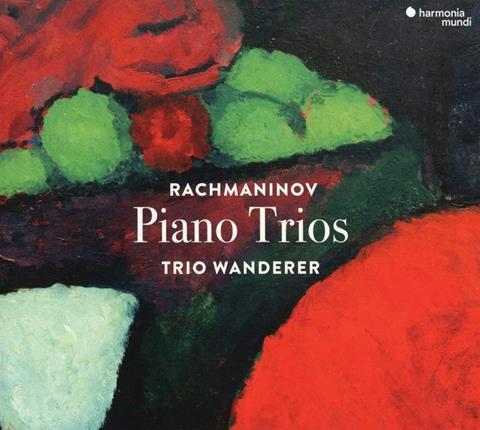 The Strad Issue: August 2019
Description: Plenty of moody Russian emotion in this impressive programme
Musicians: Trio Wanderer
Works: RACHMANINOFF Elegiac Trio no.1 in G minor; Elegiac Trio no.2 in D minor op.9 GRIEG Andante con moto in C minor SUK Elegy in D flat major op.23
Catalogue Number: HARMONIA MUNDI HMM 902338
This fine album has a doleful air. Rachmaninoff's mournful early Elegiac Trio in G minor even has a funeral march at the end, just in case we hadn't caught the mood. Trio Wanderer certainly has, and plays with a wide range of subdued colour. Cellist Raphaël Pidoux is wonderfully expressive in his opening melody, to which violinist Jean-Marc Phillips-Varjabédian responds with dark beauty on the lower strings.
The first movement of the second Elegiac Trio in D minor has a beautifully constructed opening, building to a mighty climax, and mighty too is the ensuing Allegro moderato, almost orchestral in weight.
In the quiet introspective sections they play with a kind of mournful hesitancy, although the pulse remains steady. Pianist Vincent Coq plays the opening theme and later solo variation as if musing, almost improvising, and has winning Mendelssohnian lightness in the quicksilver semiquaver variations.
Pidoux and Phillips-Varjabédian have wistful grace in the muted variation. After the torrid outpourings at the centre of the finale, they bring the work back to its quiet beginnings with sombre majesty.
They open Grieg's doleful Andante with restraint and rise surely to its impassioned centre. In Suk's contemplative Elegy, close attention to dynamics renders its sudden outbursts vibrant and unsettling. The recorded sound is close and warm.
TIM HOMFRAY