Masterly premiere recordings make the case for an individual voice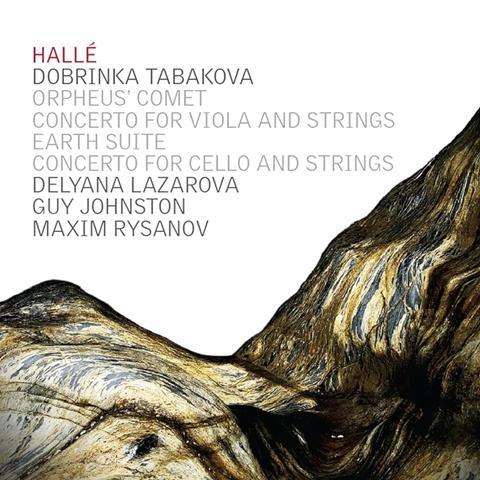 The Strad Issue: December 2023
Description: Masterly premiere recordings make the case for an individual voice
Musicians: Maxim Rysanov (viola) Guy Johnston (cello) Hallé/Delyana Lazarova
Works: Tabakova: Viola Concerto; Cello Concerto; Orpheus' Comet, Earth Suite
Catalogue number: HALLÉ CD HLL 7562.
Dobrinka Tabakova, Bulgarian-born but long resident in the UK, often pits restless melodies against ostinato-patterned accompaniments. Not a devastatingly original technique, you might think, but her voice is a personal one and in these two concertos it always sings through the soloist as the lyrical protagonist of a drama without words.
Composed in 2004, the Viola Concerto is a fine example of Tabakova's early maturity. I remember Rysanov giving the premiere, and being struck by the freshness of familiar chords and devices in new contexts. Composer and violist between them make the solo part an introverted wanderer in the tradition of concertos by Walton and Bartók. This fusion of east-European and British idioms is exemplified by a rough country dance between slow movement and finale.
Likewise the Cello Concerto of 2008 follows modern archetypes by pitching the soloist into a fight-or-flight situation, which is steadily resolved during the course of the first movement. The central elegy is magnificently sustained, again by composer and cellist alike. Johnston makes the most of the part without overcooking it, and Delyana Lazarova is closely attentive to her soloists in music that yearns for the kind of ebb and flow not to be confined by metronome marks and barlines.
The two concertos are sympathetically scored and recorded with string ensemble; the mettle of the entire Hallé is tested by a fizzing concert opener, Orpheus' Comet, and a 35-minute Earth Suite, much of it furrowed with the angst of the concertos, but with tension released at length by a pounding finale.
PETER QUANTRILL