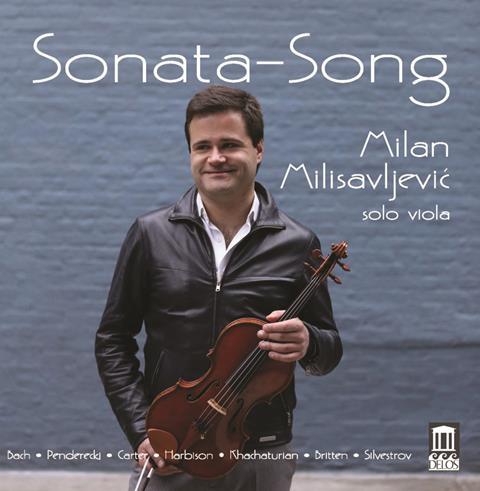 The Strad Issue: October 2017
Description: A vivid, varied recital of music for viola alone
Musicians: Milan Milisavljević (viola)
Composer: Bach, Penderecki, Carter, Khachaturian, Britten, Silvestrov etc.
Catalogue Number: DELOS DE 3519
This most recommendable recital by Serbian-born Milan Milisavljević, assistant principal viola at New York's Metropolitan Opera, is named after Khachaturian's valedictory piece from 1976. Echoes of Armenian folk song mix intriguingly with neo-Classical passages and recitative-like sections in this one-movement work that here receives a definitive performance. Milisavljević relishes the technical challenges with no compromise in tonal quality, and carefully realises the implied two-part writing through astute fingering choices.
The CD begins with Bach's Chaconne, where Milisavljević breaks the opening chords in a broad manner, acknowledging, as he does throughout his reading, the small but subtle differences between viola and violin, and always allowing enough time for each note to speak.John Harbison's Sonata is an early piece that uses a language of extended tonality not unlike Hindemith's, and is equally well suited to the instrument (Harbison is a violist himself). Milisavljević gets completely into the spirit of the piece's very different movements. The solemn chordal writing of the opening, the scherzo's spikiness and the inwardness of the two slow movements – the final one rather reminiscent of its opposite number in Hindemith's op.25 no.1 – are beautifully realised and welded together into an impressive whole.
I would have liked Milisavljević to make more of what in his engaging liner notes he calls the 'head-banging moments' of Carter's composition, but I have nothing but praise for his tonally most alluring renditions of the shorter pieces that complete this vividly recorded CD.
CARLOS MARÍA SOLARE