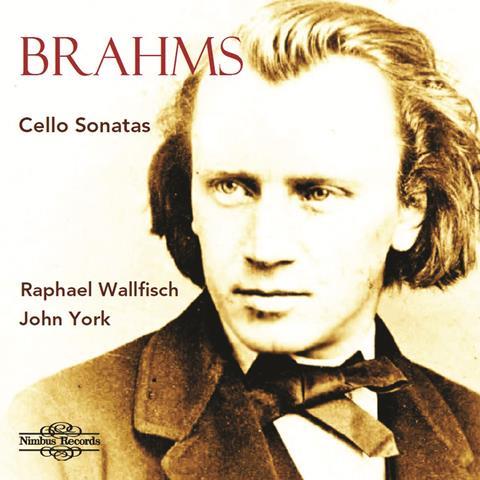 The Strad Issue: April 2019
Description: A duo of nearly four decades' standing celebrates with Brahms
Musicians: Raphael Wallfisch (cello), John York (piano)
Works: BRAHMS Cello Sonatas: no.1 in E minor op.38, no.2 in F major op.99; Sonatensatz (Scherzo) op. posth.
Catalogue Number: NIMBUS NI 5972
Wallfisch and York mark 37 years of playing together with this two-disc Brahms project (the second CD, which will be released in July 2019, will comprise transcriptions of his clarinet and violin sonatas). And although Wallfisch has recorded the cello sonatas with his father Peter, this is the first time he and York have committed them to disc.
The result is a coherent set with an intimate, conversational feel. The recording is warm and burnished, closely picking up the timbres of the instruments, though the cello is occasionally smothered when the piano has a busier part. I liked the gentle, understated repeat of the E minor's first movement theme, and its even more wistful recapitulation, but I found the fugal finale rather leaden – only at the più Presto was any excitement conveyed.
The F major Sonata's first movement, too, loses its urgency through a conservative tempo, particularly in the semiquaver figure at the end of the exposition. The recording really brings out the rich, fruity sounds of Wallfisch's C string in the Adagio and there is some vigorous, punchy playing in the Scherzo, with a powerful sense of desperation in its repeat. We also get a persuasive taste of the transcriptions to come, with the Scherzo Brahms wrote for Joachim's birthday sonata, engagingly and excitingly performed.
JANET BANKS