Fascinating Mozart completions really go the extra mile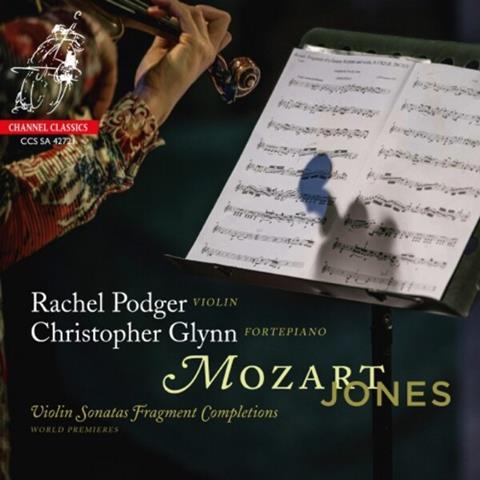 THE STRAD RECOMMENDS
The Strad Issue: June 2021
Description: Fascinating Mozart completions really go the extra mile
Musicians: Rachel Podger (violin) Christopher Glynn (fortepiano)
Works: Mozart/Jones Violin Sonatas Fragment Completions
Catalogue number: CHANNEL CLASSICS CCS SA 42721
Rachel Podger has already recorded all of Mozart's violin sonatas on eight CDs. On this one she goes the extra mile, with a set of fragments completed by Timothy Jones. Jones has made several completions of the four fragments on this disc, of which Podger plays two each of three sonatas as well as one of the Fantasia in C minor. In the third completion of the 1782 Sonata in B flat major he provides what he calls a 'tragic scena' in the development, which brings forth finely moulded melodic contours from Podger, with exuberant scales to follow. In the second completion he provides fireworks instead of tragedy, which Podger responds to energetically.
In the A major Sonata from 1784 (or possibly later) the fourth completion sets the players to scintillating dialogue, with many varieties of colour and moments of delicate reflection. The first completion is more complex and intimate. In the G major Sonata of 1789 (or later) there is an 'easy' first completion and a more complex second with a harmonically restless landscape to which Podger responds with a sophisticated tonal palette and a vocal flexibility of line.
The first completion of the C minor Fantasia (1782) has a strange and twisting path neatly negotiated by Podger. This is a fascinating collection, beautifully played and recorded.
TIM HOMFRAY