Spontaneity and intelligence as a Baroque giant explores new territory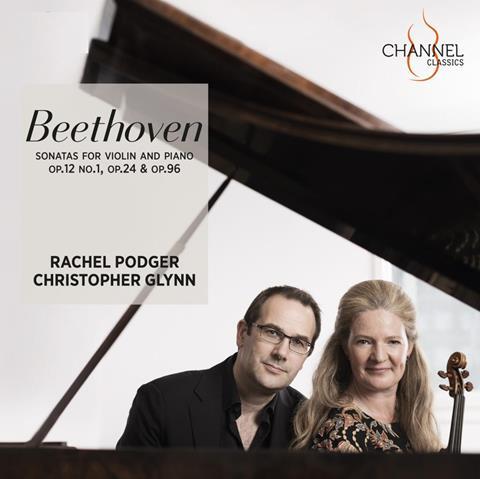 The Strad Issue: July 2022
Description: Spontaneity and intelligence as a Baroque giant explores new territory
Musicians: Rachel Podger (violin) Christopher Glynn (piano)
Works: Beethoven: Violin Sonatas: in D major op.12 no.1, in F major op.24 ('Spring'), in G major op.96
Catalogue number: CHANNEL CLASSICS CCSSA 44222
Rachel Podger and Christopher Glynn's new album (see April 2022's Session Report) comprises thoughtful accounts of three of Beethoven's violin sonatas, effectively demonstrating the composer's development in the genre from youth to maturity. Their refreshingly spontaneous performances exploit the colourful timbres and clear articulatory qualities of the 1718 'Maurin' Stradivari and an 1840 Érard piano. Only occasionally is the relative newness of their musical partnership betrayed by imprecise rhythm and imperfect ensemble.
Podger takes some liberties with Beethoven's prescribed articulations, but employs vibrato as a subtle colouration, aiming to show both the music's 'extreme beauty', as in the slow movement of op.24 and the fourth variation of op.12 no.1's central movement, and its 'rawness and drama', as revealed in the stormy preceding variation. The duo adopts an intimate, conversational approach and regularly adds unscripted ornamentation when themes or movement sections are reprised, even in the fleet Scherzo of op.24; Glynn's decorations of the pauses in the rondo finale of op.12 are especially pleasing.
Their most outstanding performance, though, is in the op.96 sonata where they seem most relaxed in each other's company, especially in the finale's Adagio espressivo section. The recording is exemplary, although the second-to-third movement attacca in op.96 could have been more sensitively managed.
ROBIN STOWELL
Reference
Rachel Podger: 'I played Bach at home in secret'