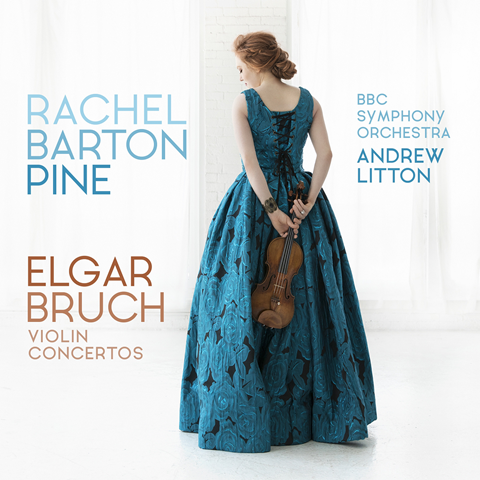 The Strad Issue: March 2018
Description: Serenity and confidence flow in Elgar's hard-to-pin-down concerto
Musicians: Rachel Barton Pine (violin), BBC Symphony Orchestra/Andrew Litton
Works: ELGAR Violin Concerto in B minor, BRUCH Violin Concerto no.1 in G minor
Catalogue Number: AVIE AV2375
That most elusive of Romantic violin concertos – the Elgar – has revealed its innermost secrets to only a select few. As it is so personal, autobiographical and stubbornly resistant to generic rhetoric and virtuoso pizzazz, the main challenge is to create a convincing emotional narrative out of the music's restless, micro-inflected probings into the human soul. This is where Rachel Barton Pine scores particularly highly, especially in the central Andante, which flows by with intermezzo-like serenity and chaste innocence. The outer movements similarly possess a poetic introspection and gentle thoughtfulness in marked contrast to a general tendency to inflate the music to epic sonic proportions. More than usual one is made aware of the music's German antecedents – Schumann and Mendelssohn, most unmistakably – refreshingly uncontaminated by Edwardian pomp and swagger (see Session Report, March 2017).
That same sense of authentic emotional contact is also strikingly felt throughout the Bruch G minor, whose opening soliloquies are instilled by Pine with a captivating sense of awestruck humility. She does not quite achieve the sense of surging forward momentum in the manner of Isaac Stern, Eugene Ormandy and his 'fabulous' Philadelphians (CBS/Sony), yet Pine's noble sincerity, sensitively counterpointed by Andrew Litton and the BBC Symphony, and captured in glowing, naturally balanced sound, is still highly compelling.
JULIAN HAYLOCK