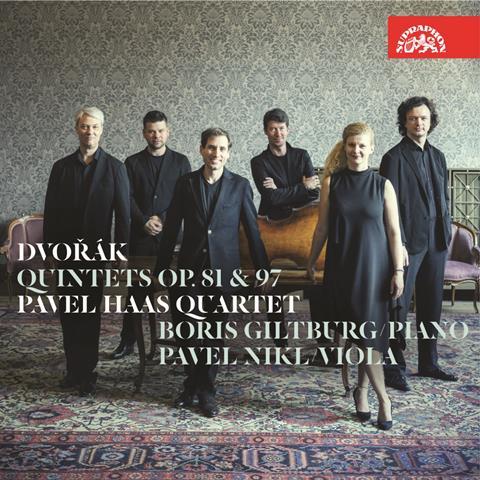 The Strad Issue: January 2018
Description: Tightly wound, enthralling accounts of Dvořák
Musicians: Pavel Haas Quartet, Pavel Nikl (viola), Boris Giltburg (piano)
Works: DVOŘÁK String Quintet op.97; Piano Quintet No 2
Catalogue Number: SUPRAPHON SU 4195-2
The reactive tension on which this quartet's reputation for seductive performances lies can sometimes tire and grate, but here it delivers musical experiences nothing short of compelling. Boris Giltburg, the guest in Dvořák's Piano Quintet no.2, sounds almost afraid to be taking part with this tight and intuitive ensemble. But that only raises the sensitivity levels in a performance where subtlety and detail don't just enchant but power the music on.
Anticipation is everywhere. We hear from Veronika Jarůšková's teetering, teasing phrasing early in the Allegro that an explosion is coming. The elasticated breathing on display across all movements beguiles. For the range of colours on display, home in on the thematic cycles that close the 'Dumky' movement or the two processions of veiled chords that take root at the end of the finale.
With a guest violist in the form of former member Pavel Nikl, the Pavel Haas has no reason to accommodate or compensate in its performance of Dvořák's op.97 Quintet. There is little sense of leaning back in dreamy repose here, even in the passages that might suggest that feeling – and get it on the Škampa Quartet's recent recording (reviewed September 2017). Nervous tension prevails, and in this instance, with involving sound, it enthrals.
ANDREW MELLOR