A quartet in its element in the intense, highly charged music of Shostakovich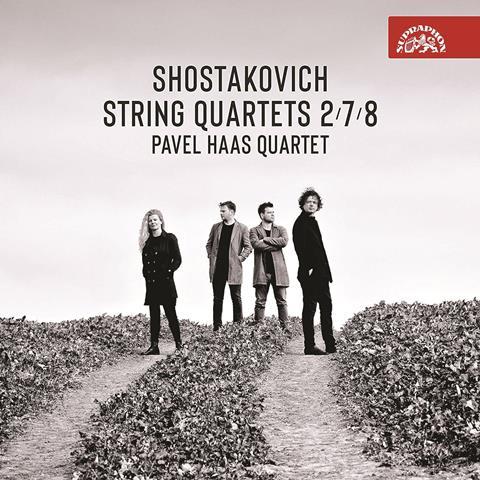 The Strad Issue: December 2019
Description: A quartet in its element in the intense, highly charged music of Shostakovich
Musicians: Pavel Haas Quartet
Works: SHOSTAKOVICH String Quartets nos 2, 7 & 8
Catalogue Number: SUPRAPHON SU4271-2
Harshness and fragility belong to the quartet repertoire as much as a smile and a love-letter, but I have found them the predominant key signatures of the Pavel Haas Quartet, at least on record. With the music of Shostakovich, however, the ensemble is in its element.
Some quartets shrink from the symphonic scale of the Second or attempt to tame it, whereas the Pavel Haas fully embraces the work's engagement with the Beethovenian tradition, especially in the long Recitative-Adagio second movement. I like the queasy, muted waltz that follows and the unapologetic grandeur of the variation finale, launched as if on a long voyage by a noble solo from violist Jiří Kabát.
Their nervy, bleached tone is well suited to the desolate central panel of the Seventh Quartet, played as if wandering through a derelict house at night before ripping up the floorboards in the finale with a controlled frenzy. The body of the album lies in the Eighth, however, where the post-Classical pure tone they adopted for 'Death and the Maiden' lends an eerie gravitas quite foreign to the overt lamentation of ensembles schooled in the Russian–Jewish string tradition.
Excellent booklet notes by the pianist Boris Giltburg point out the extended quotation in the fourth movement's lament from the Lady Macbeth opera that landed Shostakovich in hot water, and it is registered here with artless simplicity, subtly striking home the point that the subject of his greatest works is not Stalin or Communism but himself and his own place in history.
PETER QUANTRILL