Violinist's maverick and highly original approach to Vivaldi strikes gold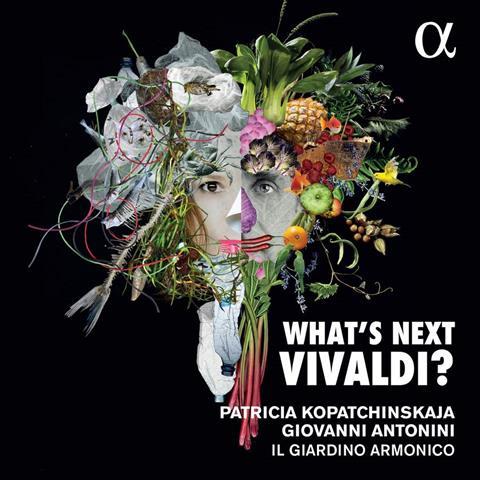 The Strad Issue: October 2020
Description: Violinist's maverick and highly original approach to Vivaldi strikes gold
Musicians: Patricia Kopatchinskaja (violin) Il Giardino Armonico/Giovanni Antonini
Works: Vivaldi:Violin Concertos: in B flat major RV253 'La tempesta di mare', in G minor RV157, in C major RV191, in E minor RV550, in D major RV208 'Il Grosso Mogul'. Bartok: Szól a Duda. Cattaneo: Estroso. Francesconi: Spiccato il volo. Movio: Incanto XIX. Stroppa: Dilanio avvinto. Sollima: Moghul
Catalogue number: ALPHA 624
Patricia Kopatchinskaja was talking of her longing to work with Il Giardino Armonico years ago. The feeling was apparently mutual. Its conductor Giovanni Antonini describes the violinist in the booklet as 'anti-academic and modern in the most avant-garde sense of the term'. That they have concocted a special album here, full of the joys of real music making, is in no doubt. Be careful before you dismiss its many oddities as mere gimmickry: it may reflect worse on your understanding of musical expression than on Kopatchinskaja's.
Vivaldi's concertos were written for entertainment, the communication of the spiritual, the emancipation of the virtuosic (and an exploration of the human element therein), the evocation of nature in its wonder and impurity and, to some extent, the straight invocation of the dazzling. Kopatchinskaja and IGA give us five concertos, five newly written interludes by Italian composers that take Vivaldi as their theme, a little bit of Bartók and a little slice of rehearsal. The latter is a vocal exercise picked up inadvertently by the microphones, but it holds the key to how certain concerto movements can be rendered as fast, rhythmically alert and well articulated as they are here without overall musical compromise.
The new works are less imposing than reflective. Dilanio Avvinto by Marco Stroppa is the best of them, resembling a boxing match between a bird and a bee for violin and recorder. Others nicely deconstruct or refract the ingredients Vivaldi worked with. But it's the charisma, elasticity and storytelling in the concertos that really counts. There are plenty of surprises – adapted rhythms and harmonies, stylistic invasions, vocal contributions and even a wind machine (for 'La tempesta di mare'). But the playing from Kopatchinskaja, including the finest gradations of vibrato control and agogic phrasing, is exceptional and the idea of a first among equals unavoidable. This album is cohesive, illuminating at every turn and filled with complex joy for all its eccentricities and non sequiturs.
ANDREW MELLOR