Inventive viola arrangements the Red Priest would surely have enjoyed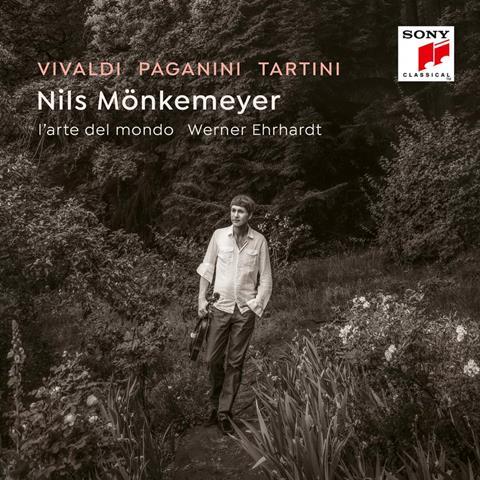 The Strad Issue: June 2021
Description: Inventive viola arrangements the Red Priest would surely have enjoyed
Musicians: Nils Mönkemeyer (viola) L'arte del mondo/Werner Erhardt
Works: Vivaldi: Concertos RV495 and 416, Cadenza from RV208. Rolla: Arpeggio in E flat major; Romanza nell'Otello. Tartini: L'Arte dell'Arco. Paganini: Sonata per la Grand' Viola. Sciarrino: Di volo
Catalogue number: SONY 19439730032
According to its liner notes, this CD is intended to present 'a brief survey of the Italian viola repertory', albeit 'not according to the letter but according to the spirit', which explains why Nils Mönkemeyer has adapted two concertos written by Vivaldi for bassoon and for cello, joining them by a written-out cadenza from one for violin. I can't imagine that the composer would have minded very much, as the music turns out to suit the viola very well. For all we know, he might very well have also approved of Mönkemeyer's rather over-the-top interpretation, which includes lots of percussive attack, ponticello effects and some extreme bending of tempos, in the manner of the wildest wave of early music practitioners.
The excellent period-instrument orchestra L'arte del mondo is with him most of the time, but Mönkemeyer's agogic liberties in the Paganini Sonata occasionally nonplusses even them. Some passages in harmonics come across rather smeared in the sonata itself, but conversely, those in Sciarrino's piece – wittily interpolated therein as a cadenza – are clean as a whistle.
In a selection from the set of 50 variations on a Corelli gavotte that Tartini wrote to explore bowing techniques, Mönkemeyer – kept in check by the ostinato bass – articulates the most intricate figures with the greatest clarity. His trademark sweetness of tone, though, comes across best in the two Rolla pieces, particularly in the unaccompanied romance transcribed from Rossini's opera Otello.
CARLOS MARÍA SOLARE