Subtle and elegant performances of Haydn that also thrill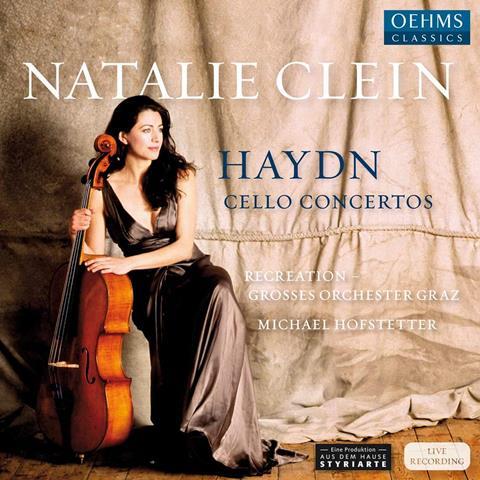 The Strad Issue: August 2020
Description: Subtle and elegant performances of Haydn that also thrill
Musicians: Natalie Clein (cello) Recreation – Grosses Orchester Graz/Michael Hofstetter
Works: Haydn; Cello Concertos: in C major (HobVIIb:1), in D major (HobVIIb:2), Adagio cantabile from Symphony no.13 in D major (HobI:13)
Catalogue Number: OEHMS OC1895
Natalie Clein's 'live' accounts nod towards historical performance practices in her use of gut strings and a light bow, her addition of extempore ornamentation and her own, sometimes improvised, cadenzas. The facility, elegance and clarity with which she articulates the taxing solo passagework provide admirable justification for her approach, particularly in the exhilarating, kamikaze-style finale of the C major Concerto.
She coaxes a mellifluous tone from her 1777 'Simpson' Guadagnini cello, not only in the tender slow movements but also in the lyrical second themes of the first movements, and throughout she shapes phrases with whimsical musicality, introducing winning subtleties of rhythm and expression and a striking variety of bowing and instrumental colour. The disc's attractive 'makeweight', though actually its second-longest track, features her as soloist in the aria-like slow movement of Haydn's Symphony no.13, expansively conveyed with consummate artistry.
Michael Hofstetter marshals his troops with care and assurance, the spontaneity and excitement of this 'high-wire live recording project' (Clein) more than atoning for any occasional untidiness of ensemble with the soloist. Balance and ambient effect have been carefully judged and there is little extraneous noise to distract. The English translation of Karl Böhmer's booklet notes incorporates several oddities and one unfortunate error.
ROBIN STOWELL