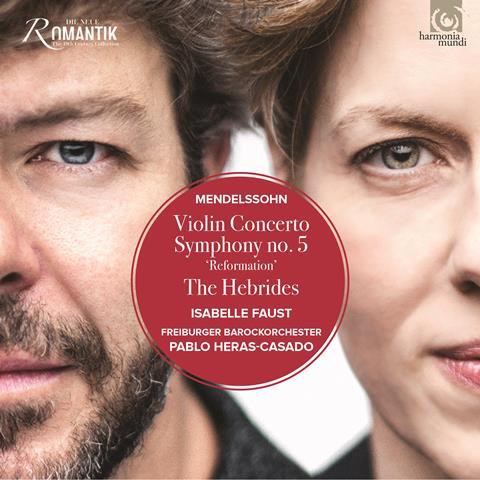 THE STRAD RECOMMENDS
The Strad Issue: November 2017
Description: A familiar concerto sounds freshly minted and in tip-top condition
Musicians: Isabelle Faust (violin), Freiburg Baroque Orchestra/Pablo Heras-Casado
Composer: Mendelssohn
Catalogue Number: HARMONIA MUNDI HMM 902325
How refreshing it is to witness a soloist adopting some of the recommendations of scholars of historical performance practices and offering renewed insights into Mendelssohn's somewhat hackneyed concerto. Isabelle Faust avoids sugary sentiment, varies some traditional bowings and favours slick tempos throughout, barely drawing breath in the cadenza. Exhilarating, rhythmically buoyant outer movements are the outcomes, along with an Andante that is flowing and songful.
Faust also uses vibrato selectively and introduces portamento to maintain the cantabile line, notably in the Andante when she reproduces some of Ferdinand David's fingerings, including his striking use of the first finger for three successive notes. Pablo Heras-Casado and the Freiburg Orchestra accompany alertly and Faust's 1704 'Sleeping Beauty' Stradivari sounds in fine fettle.
Heras-Casado also directs a powerful, lyrical and often exciting reading of Mendelssohn's 'Hebrides' Overture and a solidly argued account of the 'Reformation' Symphony, the first recording to use the 2017 Breitkopf edition. He is especially expansive in the symphony's outer movements and he elicits some clearly etched textures and vivid instrumental timbres from his small period orchestra. Listen out especially for the serpent doubling contrabassoon in the symphony's finale. Some minor issues of balance in the concerto detract slightly from the otherwise vivid and reverberant recording.
ROBIN STOWELL