Get swept up by a thoroughly enjoyable contemporary violin concerto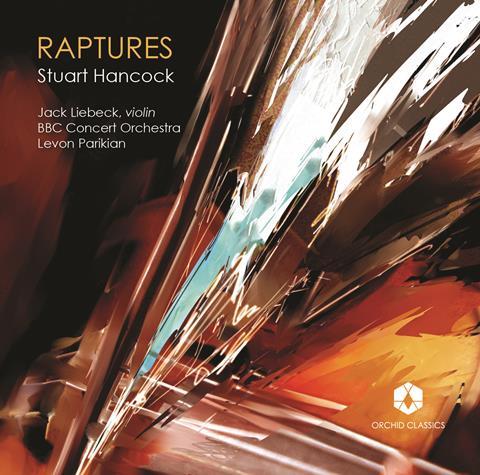 The Strad Issue: February 2020
Description: Get swept up by a thoroughly enjoyable contemporary violin concerto
Musicians: Jack Liebeck (violin) BBC Concert Orchestra/Levon Parikian
Works: Hancock: Variations on a Heroic Theme; Violin Concerto; Raptures
Catalogue Number: Orchid Classics ORC100111
Stuart Hancock lays bare his credentials as an accomplished film and TV composer with the rousing opener, Variations on a Heroic Theme. More nuanced – but with tendencies towards a Hollywood-style orchestral flourish – is his Violin Concerto. Written originally for Paul Barrett and the Southbank Sinfonia, the concerto premiered on the same bill as John Williams's Bassoon Concerto, so Hancock had the full benefit of that work's large orchestral forces.
Writing on such a grand scale clearly suits him, and his gift for a sweeping, heart-rending theme makes this a thoroughly indulgent pleasure. Jack Liebeck never disappoints in unfolding its delicate themes with tender eloquence and infinite care. The language here is always firmly Romantic, but Hancock's Ravelian textures are luminous and exquisitely detailed, and with Liebeck's expressive virtuosity it all adds up to far more than simple nostalgia. The expansive second movement is particularly stirring, and the opening moments in which the violin spins a grief-laden melody in counterpoint with the oboe are perfectly judged.
The final work, Raptures, has some lovely soloistic moments for strings and bears Hancock's hallmark expert orchestration, in themes that are always big on appeal. Bright and crisp recorded sound all adds to the enjoyment.
CATHERINE NELSON