Nuanced playing in works that muse on the losses of the First World War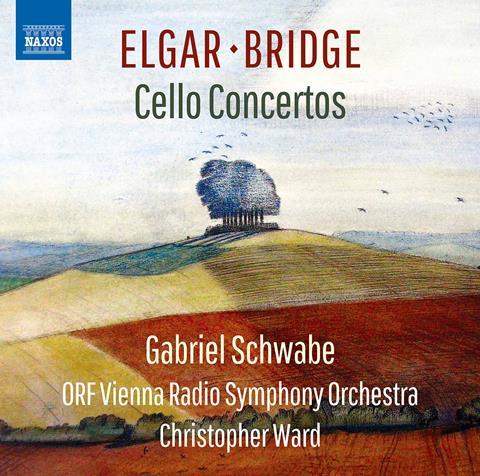 The Strad Issue: February 2022
Description: Nuanced playing in works that muse on the losses of the First World War
Musicians: Gabriel Schwabe (cello) ORF Vienna Radio Symphony Orchestra/Christopher Ward
Works: Elgar: Cello Concerto in E minor, op.85. Bridge: Oration – Concerto elegiaco for cello and orchestra
Catalogue number: NAXOS 8.574320
A shadow of loss from the impact of the First World War informs the narrative of both these works – the rarely performed Bridge Oration a robust outcry against the futility of conflict. Cast in sombre harmonic hues, the dark mood eschews any respite, gritty stretched tonality colouring the invention. Gabriel Schwabe masters all the technical demands of the solo part with utmost aplomb and is impressively expressive in depicting the bleak character of the music, which juxtaposes passages of explosive intensity with other visions that are more macabre and ghostly in expression.
In contrast, the Elgar is more romantically nostalgic with a wider range of emotions. From the arresting opening chords of the Concerto Schwabe is masterful, suavely intoning on his 1695 Guarneri cello. Where this version is particularly successful is in the choice of tempos, which allow for poetry but without impeding the direction of each phrase.
Equally, the Vienna Radio Symphony Orchestra and Christopher Ward are superbly responsive partners, and the clear recording creates a welcome transparency that enables fascinating inner instrumental detail to come to the fore. By turns brilliant in the Allegro molto and reflectively expressive in the Lento, Schwabe is particularly eloquent in the Moderato section of the concluding Allegro. Here his full array of vibrato colours and bowing really nuance the writing.
JOANNE TALBOT
Read: Frank Bridge's Concerto Elegiaco 'Oration' – a listening guide by cellist Gabriel Schwabe