Enterprising debut recording from prize-winning string quartet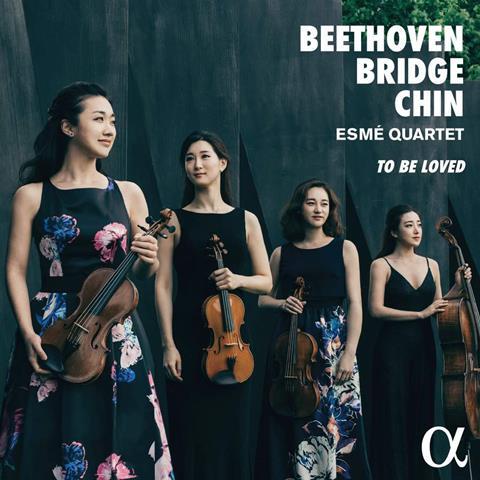 The Strad Issue: June 2020
Description: Enterprising debut recording from prize-winning string quartet
Musicians: Esmé Quartet
Works: Beethoven: String Quartet in F major op.18 no.1. Chin: ParaMetaString. Bridge: Novelletten
Catalogue Number: ALPHA CLASSICS ALPHA 590
Formed in 2016 by Korean students at Cologne's Hochschule für Musik, the Esmé Quartet walked away with the first prize and three special prizes at the 2018 Wigmore Hall International String Quartet Competition. Its first CD is an enterprising mix of first quartets by Beethoven, Bridge and the players' compatriot, Unsuk Chin.
In Beethoven's op.18 no.1 the Esmé Quartet quickly proves its tautness, in terms both of ensemble and musical approach. The precision goes right down to the unanimously articulated chords accompanying the opening melody of the Adagio, but overall there's an impression of a steely, almost intimidating exterior.
That changes in the rest of the disc. The players embrace the variety of playing techniques demanded by Unsuk Chin's ParaMetaString for string quartet and tape sounds. The first movement is a whirling study of terse tremolos, subjected to glissandos and harmonics. In the second movement, the taped cello lays down a C fundamental whose projected harmonics are played by the quartet. Interpretively the most impressive are the last two movements, in which the Esmé players take on, respectively, fluctuating microtonal harmonies and controlled accelerations of bouncing col legno.
In Bridge's early Novelletten, the playing is deeply sympathetic, highlighting the first piece's nostalgia and fluidity and the second's sweeping lyrical episodes. The recording is nicely varnished but not especially warmly coloured.
EDWARD BHESANIA