Flair and flamboyance characterise a musical collection from the German city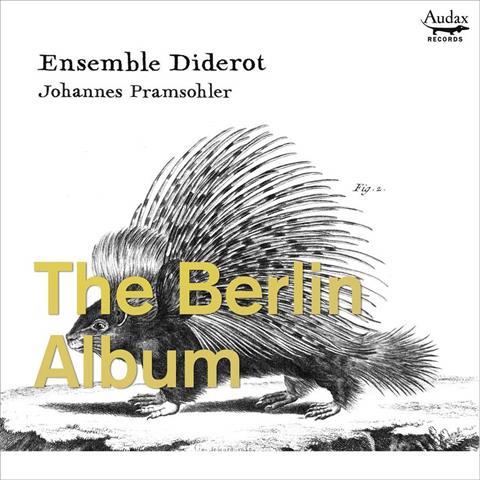 The Strad Issue: March 2021
Description: Flair and flamboyance characterise a musical collection from the German city
Musicians: Ensemble Diderot
Works: Benda: Trio Sonata in E major. Graun: Trio Sonatas: in A major, G major. Kirnberger: Trio Sonata in D minor. Princess Anna Amalia of Prussia: Fugue in D major. Schulz: Trio Sonata in A minor. Janitsch: Trio Sonata in G major
Catalogue number: AUDAX RECORDS ADX13726
There are lots of good things in this collection of mid-18th-century trio sonatas, written in Berlin at a time when music was thriving in both courts and public concerts. Georg Benda and Johann Graun, both excellent violinists as well as composers, were leading figures of the time, fostering a distinctive theatrical and melodic style. Two of Graun's trios appear on this CD, the first of which, in A major, requires the first violin to tune the bottom two strings up a tone. It has the hallmarks of a fine artist having fun, with rapid passagework, florid arpeggiation and a few cadenzas.
In several of these trios there is a technical flamboyance almost worthy of a concerto. The Ensemble Diderot violinists Johannes Pramsohler and Roldán Bernabé meet all the challenges with character and flair. They dance in sprightly imitation in Benda's E major Sonata. In Johann Kirnberger's D minor Sonata they spring off the syncopations and weave through running passages with crisp, articulated playing and a real sense of dialogue, and indeed trialogue with the fine cellist Gulrim Choï.
Johann Schulz's A minor Sonata brings melancholy dignity to a mostly jolly collection, and Johann Janitsch's G major ends the disc with nimble Scottish snaps. Philippe Grisvard's continuo keyboard playing is excellent. The recorded sound is clear and close.
TIM HOMFRAY