A refreshing and highly recommended pairing of 20th-century concertos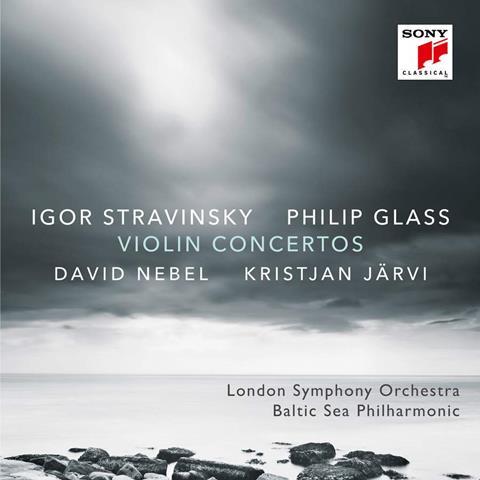 THE STRAD RECOMMENDS
The Strad Issue: August 2020
Description: A refreshing and highly recommended pairing of 20th-century concertos
Musicians: David Nebel (violin) London Symphony Orchestra, Baltic Sea Philharmonic/Kristjan Järvi
Works: Glass: Violin Concerto no.1. Stravinsky: Violin Concerto in D major
Catalogue Number: SONY CLASSICAL 19075882982
This may be David Nebel's debut concerto recording but the nature of the repertoire means it's about far more than him and his 1707 Stradivari, as delectable as he makes it sound. In both works the soloist plays almost continuously and from within the orchestra rather than in front of it. The recorded sound wraps the LSO nicely around Nebel in the Glass Concerto and embeds him in the Baltic Sea Philharmonic for the neo-Classical gameplay of the Stravinsky.
The Glass is impressive, with the urgency of pace that characterises Gidon Kremer's recording but dialling down his equivalent urgency of sound, confining the piece's manic edge to the contours of Glass's tightly controlled conceptual frame – an appropriate take as the score approaches middle age. It works because there is immense subtlety behind the attractive smoothness. Järvi's LSO is alive to all those changes in colour, as subtle as Mozart's. Nebel offers little bursts of lyricism, rhythmic agility, sweet ribbons of sound (notably in the slow movement and coda) and focused tuning everywhere. All the detail is enjoyed – the little dissonances, the shifts in metre – but nothing is distractingly underlined.
Glass's Concerto is surely more 'violinistic' than Stravinsky's, but there's more to the latter score than the brittle and acerbic. Nebel can sometimes sound slightly afraid of its lyricism (in Aria II in particular) but he is joyous in the Martinů-like caper of the Toccata and presents the more mysterious middle movements with almost the level of directness we heard in the Glass. Nor is he afraid of the cascades of notes in the Capriccio. It's one way to do it, and a notably refreshing one when so many violinists tackling this score get tied up in intellect.
ANDREW MELLOR