Twentieth-century music for double bass with a wide appeal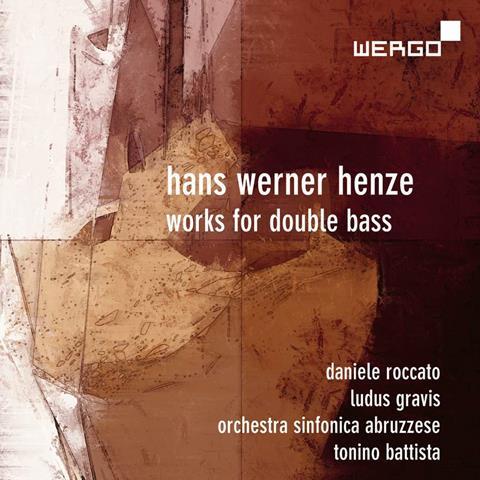 The Strad Issue: June 2020
Description: Twentieth-century music for double bass with a wide appeal
Musicians: Daniele Roccato (double bass) Ludus Gravis, Orchestra Sinfonica Abruzzese/Tonino Battista
Works: Henze: Double Bass Concerto; Serenade; Trauer-Ode; San Biagio 9 Agosto ore 12.07
Catalogue Number: WERGO WER7391 2
Among the most elegant and economical works of Henze's early maturity, the solo Serenade was once offered on the ABRSM Grade 8 cello syllabus. I doff my hat to any bassist taking it on, especially the fifth movement's flying spiccato, but Daniele Roccato proves more than equal to the task, and to the exiguous competition, complemented by a sympathetically warm recording.
The Trauer-Ode is another arrangement – Roccato's own, for his Ludus Gravis ensemble – of a neo-Baroque lament for six cellos from 1997. Despite the composer's initial reservations, recalled in a charming and frank booklet essay, it retains both the sombre tread and sumptuous harmonies of the original, especially with liberal use of harmonics and unworldly pure tone.
The album's main work is the Double Bass Concerto, hitherto unrecorded since Gary Karr was the soloist for DG under the composer's direction, more than half a century ago. The three-movement form truncates models by Britten and Shostakovich: a recitative and scherzo introducing a long, ground-bass chaconne. Roccato's keening tone – not as clean as Karr's but more affective – feels true to the writing, in the mould of Stravinsky's late engagement with Baroque and Renaissance dances like the Serenade but if it were amplified into a twelve-tone conversation.
Karr apparently didn't get on with Henze, or the concerto, whereas Roccato is on the composer's wavelength here and in the San Biagio solo, written in 1977 as another elegy. Granted permission to ease the technical burden somewhat by performing it up a tone, he produces some exquisite flautando tone, and not a single ugly note or cumbersome chord: strongly recommended beyond the double bass community.
PETER QUANTRILL