Bruce Hodges tunes in to a new live streaming platform co-founded by cellist Jan Vogler
Zlatomir Fung (Cello)
28 August 2020
Kevin Zhu (Violin) Rohan De Silva (Piano)
5 September 2020
Nathan Meltzer (Violin) Jun Cho (Piano),
4 October 2020
In late August, cellist Jan Vogler (with Thomas Hesse and Scott Chasin) launched Dreamstage, intended to recreate, as far as possible, the experience of a live concert. Three outstanding recitals forecast a strong future for the platform.
Zlatomir Fung began with 11 Caprices from Joseph dall'Abaco, rarities that should be better known. Smiling as he tore through no.9 with ultra-nimble fingers, the cellist seemed unfazed by its intricacies. Mirroring these came 11 of Weinberg's 24 Caprices: 'each is a microcosmic world' said Fung in his introduction. He began with no.14, its striking harmonics giving a whistling effect. He found poignancy in no.21, but no.19 showed the cellist at his most virtuosic – a prestissimo barrage of bristling, double-stopped scales.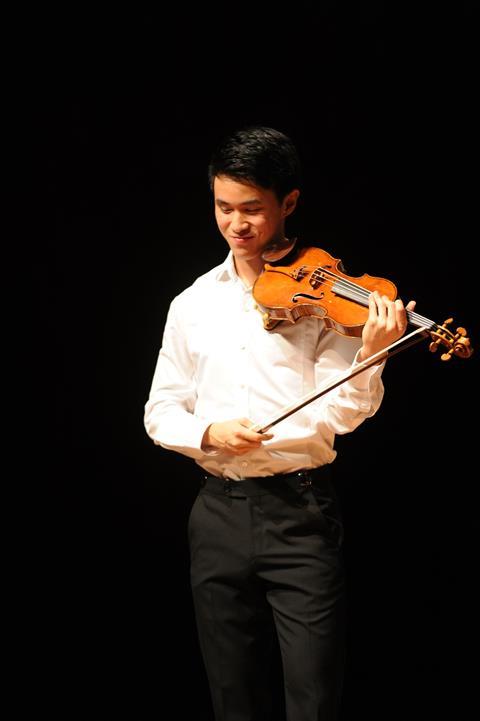 Violinist Kevin Zhu (with Rohan de Silva in the formidable piano role), offered Richard Strauss's Sonata, noting that 'he wrote it at my age'. As the third movement grew ever more explosive – such arpeggios! – it was hard not to think that the future of classical music is completely assured. Zhu (below) began with a tautly incised Bartók Sonata for Solo Violin – alternately violent and meditative – with suavely executed left-hand pizzicatos. A brief Debussy encore (La fille aux cheveux de lin), coupled with his smile at a job well done, closed the afternoon.
Violinist Nathan Meltzer showed an impressively straight bow arm. With pianist Jun Cho, Meltzer sailed adroitly through Beethoven's Sonata no.8 and later showed gripping control and gorgeous tone in Brahms's Third Sonata. Ravel's Tzigane brought a bouquet of fireworks to the end. But perhaps the find of the day was the Violin Sonata in D minor (1898) by Samuel Coleridge-Taylor – mercurial, florid and dramatic. Meltzer's sweetness in the middle movement made a peaceful prelude to the blistering spiccato double-stops in the finale.
BRUCE HODGES