Leah Hollingsworth hears an innovative programme of Charpentier, Adams, Blumenfeld, Schumann and Schubert at the Shriver Hall Concert Series, Baltimore, on 19 April 2022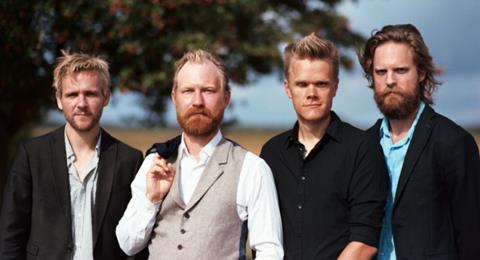 The Danish Quartet never disappoints, and this concert featured a provocative and eloquently performed take on the concept of the traditional dance suite. The Danish created its own – dubbed 'An Alleged Suite, A Curated Suite of Dances' – with seven movements in a range of styles. Despite the warning from violist Asbjørn Nørgaard that some of the movements were impossible to dance to, the suite was filled with character and beauty.
The opening Prelude by Charpentier was warm and played without much vibrato; the Allemande, Gavotte and Gigue II featured music by John Adams, performed with appropriate rhythmic clarity and bite – but still in the style of the Charpentier. The Courante was an earthy traditional Swedish polka, contrasting with Felix Blumenfeld's beautiful Sarabande. If the Charpentier choice for Gigue I was a bit slow for a true 'gigue' and the transition to the final Adams Gigue II was somewhat abrupt tonally, the suite nevertheless ended with all due energy.
Schumann's String Quartet no.3 in A major opened the programme, and the players brought to its first movement a lilting warmth, and a clarity to the fugal second. The Adagio was well paced and deeply felt, especially from the violist, whose lush sound on the C string added depth and gravitas. The finale was given with due vigour. Schubert's 'Death and the Maiden' closed the programme and complemented the Schumann in the way the dotted rhythms in the final movement harked back to the finale of that work. The four musicians also brought wonderful character to the first movement and were alive to the changing moods of the variation-form second.
To end, a wonderful encore: a folk tune from the group's latest album featuring fast fingers from the first violinist and long lines underneath that built to a powerful close.
LEAH HOLLINGSWORTH